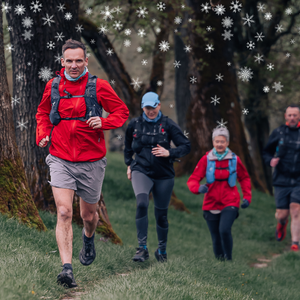 Use SANTA20 at checkout for 20% off
Cannot be used in conjunction with other discounts
Get The Essentials
Our trail collection provides everything you need to get going on the trails for less.
Our Story
Harrier by
Kate Parker
Welcome to Harrier Trail Running, where trail runners in the UK find their perfect running gear without breaking the bank.
Founded in 2020 by Kate Parker, a passionate trail runner herself, Harrier was born out of a desire to provide trail runners with a different option – one that offered exceptional value, thoughtful design, and outstanding quality.
Find out how we can be up to thalf the price of leading brands, see behind the scenes and meet our fantastic, Derbyshire based team.
Learn More
Testimonials
Independent Gear Reviews
Women's Running, Best In Test 2021

★★★★★

"The Kinder 10L is my favourite piece of kit I've tested this year, and I know it's a brand I'm going to stick with for life."
Outdoors Magic, Best Hydration Packs 2021

★★★★★

"Everything a trail runner needs, at a fraction of the cost of many of its competitors"
The Independent, Best Race Vest For Comfort 2021

★★★★★

"The Curbar 5L is an extremely comfortable, form-fitting vest that's thoughtfully designed and good value for money"
Ultra Runner Magazine

★★★★★

"The Ultra Bundle is a fantastic purchase and highly recommended for any ultra runner. Peace of mind with well made sturdy and colourful products."
Loyd Purvis, Run4Adventure

★★★★★

"Wow, I really was impressed with all the kit we tested in the Ultra Bundle. "
Keri Wallace, Girls on Hills

★★★★★

"Excellent value for money - sturdy and practical, and evidently designed by trail runners."
Dave Taylor, Fell Running Guide

★★★★★

"Another fantastic value for money vest, offers more features than some of the vests from the bigger brands and I would happily recommend it."
Claire Maxted, Wild Ginger Running

★★★★★

"The race vests and Helvellyn poles have won our Best Value Award!"
Ronnie Staton, Hobo Pace

★★★★★

"The Kinder 10L felt as good to me as any other vest I've ever worn, but it's by far the best value."