What runs and hikes is this jacket best for?
Designed for long distance trail running or hiking in wet conditions. It has been thoughtfully designed to provide lots of useful details that can make all the difference on the trails.
What waterproof rating is it?
Our waterproof jackets and trousers are 15,000mm which is suitable for use in moderate rain.
Your jacket is treated with a durable water repellent (DWR) layer that causes water to 'bead' on the surface rather than soaking in. DWR treatments slowly wear out over time which can cause it to start absorbing water and lose breathability.
We recommend using a specialist outdoor sports wash such as Grangers 2 in 1 wash and re-proof every 6 to 12 months, depending how much you use it. Please follow the wash instructions on your specific outdoor clothing wash/proof, but use a gentle and low temp cycle to keep your jacket in best condition.
| Water resistance (mm) | Weather conditions |
| --- | --- |
| 6 000 – 10 000 mm | Withstands light rain, moderate snow, light pressure |
| 11 000 – 15 000 mm | Moderate rain, average snow, light pressure. |
| 16 000 – 20 000 mm | Can handle long walks in heavy rain, wet snow, some pressure. |
| 20 000 mm + | Withstands heavy rain, wet snow, high pressure. |
How breathable is it?
Constructed from soft 4-way-stretch fabric, it is comfortable, non-rustle, highly breathable with a rating of 15,000g/m2.
Pit zips and a press stud feature on the central zip allow further manual air flow.
We would recommend wearing a thin, long sleeve layer under your jacket, rather than a t-shirt, as this will help keep you more comfortable when running. 
What race minimum safety features does it have?
It has fully taped seams and an attached hood to ensure it is suitable for most mandatory race requirements. Please check against your specific race requirements to make sure.
The hood is peaked and three-way adjustable to ensure a snug fit that moves with your head.
Can I wear it over as well as under my race vest?
Yes! A subtle, pleated back section means you can wear your jacket over a race vest or backpack. Ideal for protection against intermittent rain showers or when you want to keep your kit extra dry.
The A symmetrical front zips allow you to access your race vest front pockets more easily on the move.
Worn under a race vest, there are silicone grippers on the shoulders to minimise movement and increase durability.
How much does it weigh?
At 340g it isn't the lightest jacket on the market, but the Exmoor is designed to be worn and provide you with protection and comfort in poor weather conditions. Not to be stashed in a bag to pass a kit check! We hope this jacket will be a favourite piece of kit, designed to be worn from the door on long runs, and to keep you dry and comfortable  when you need it most. 
How can I store my jacket when I am not wearing it?
Our nifty bumbag feature allows you to roll down the jacket quickly and carry around your waist comfortably.
It also packs away into its own compartment bag (the large back pocket) when not in use to stow away neatly. 
Any other great tips for my trail running?
Yes! We have a fantastic free downloadable resource - How to Run an Ultra. 
Whether you're upping your distance, or training for a more technical mountain challenge, we've put together all the tips, tricks, strategies and tools you need in one handy pack.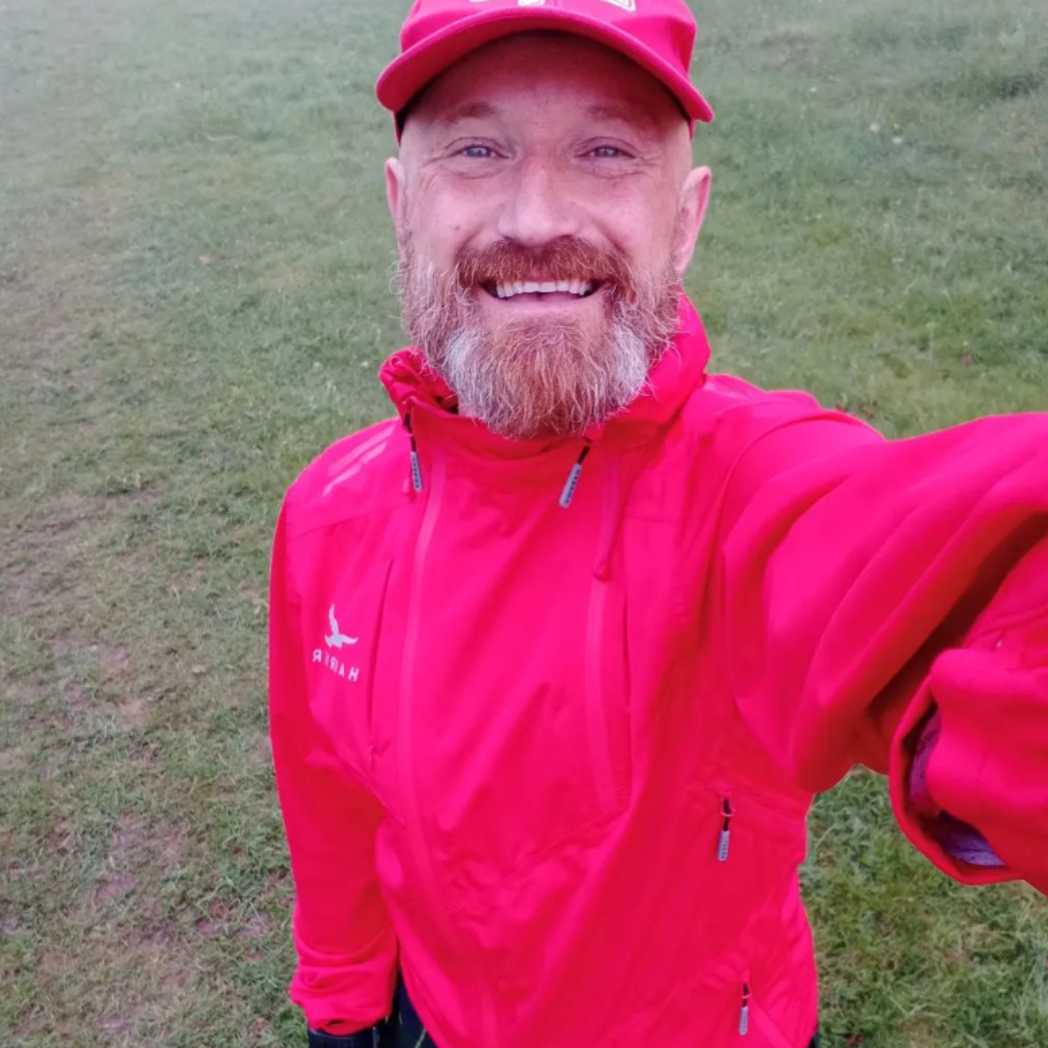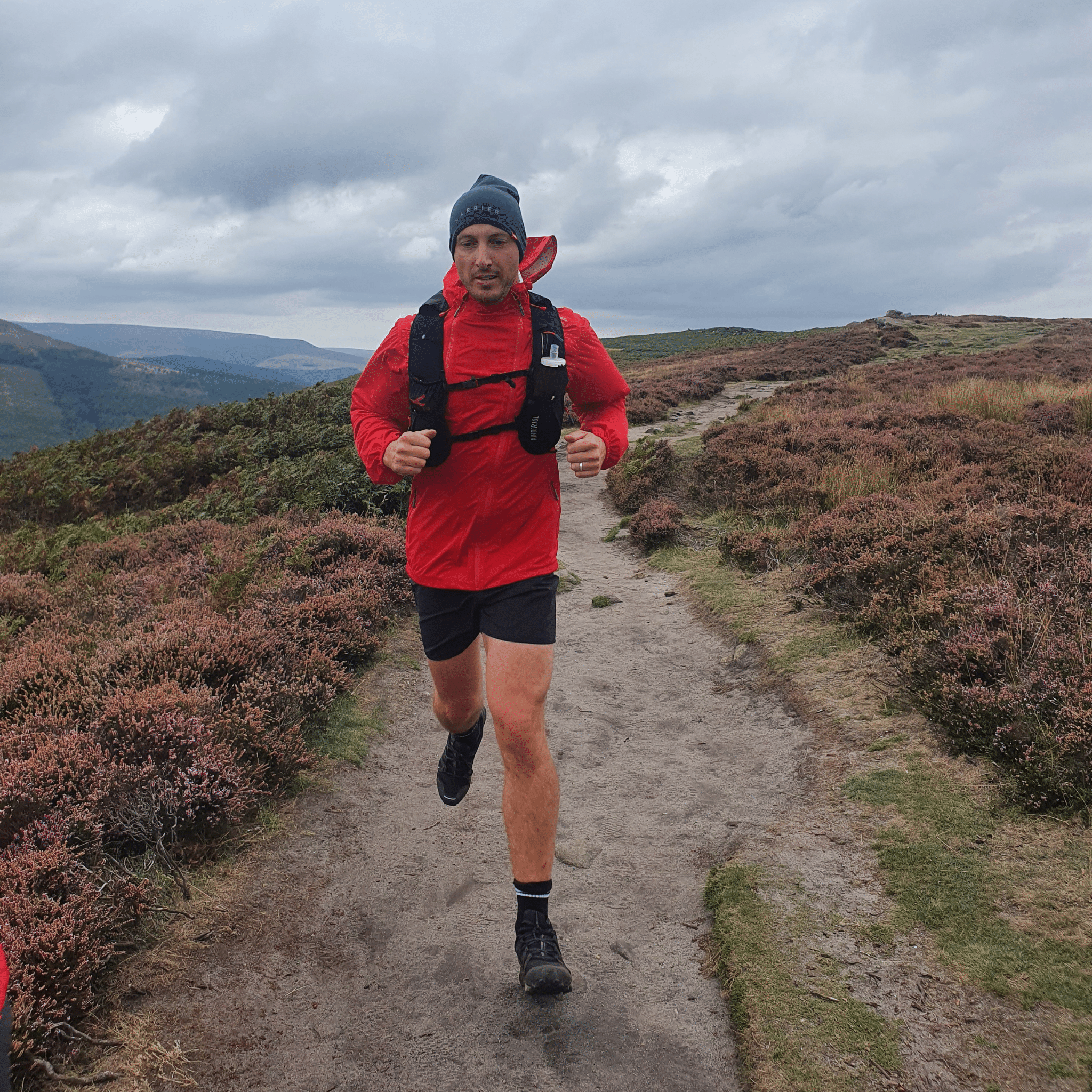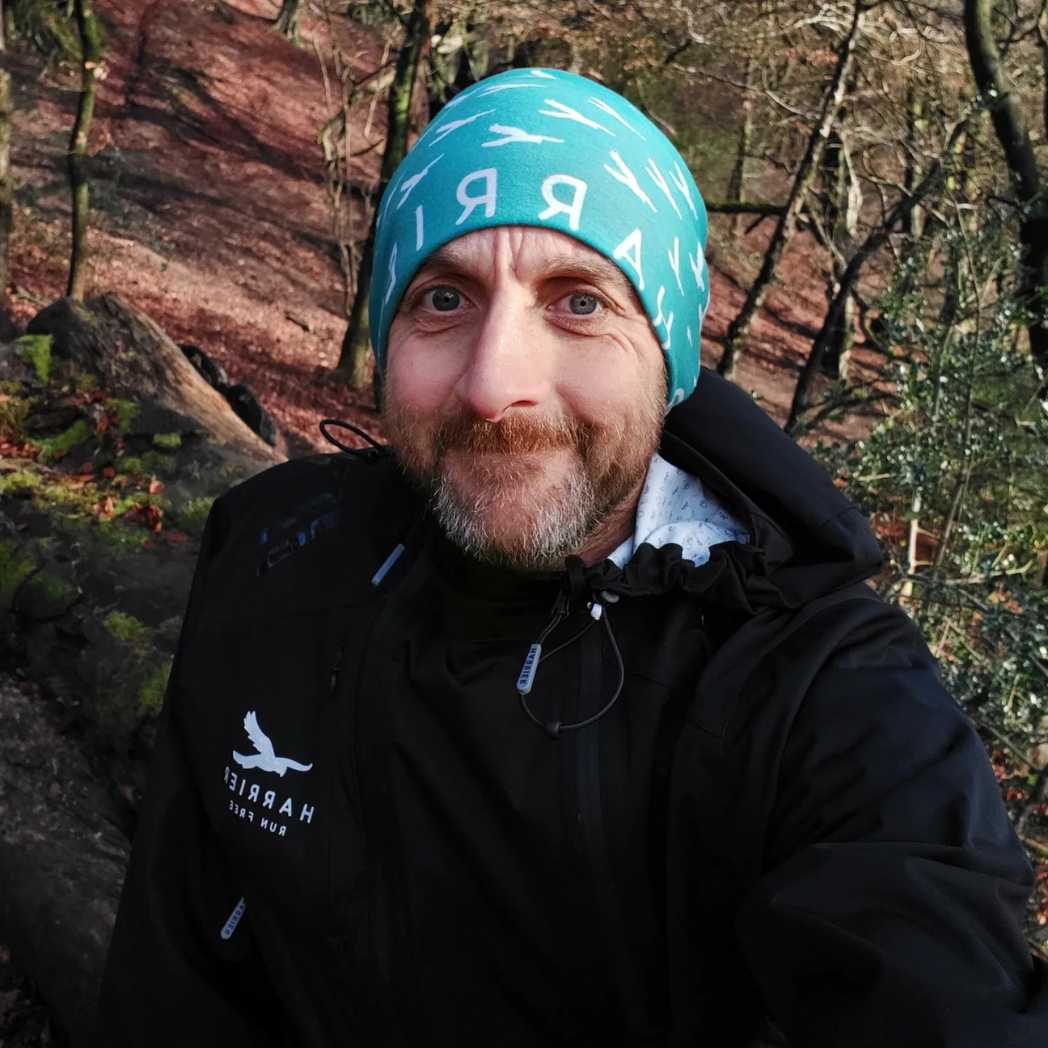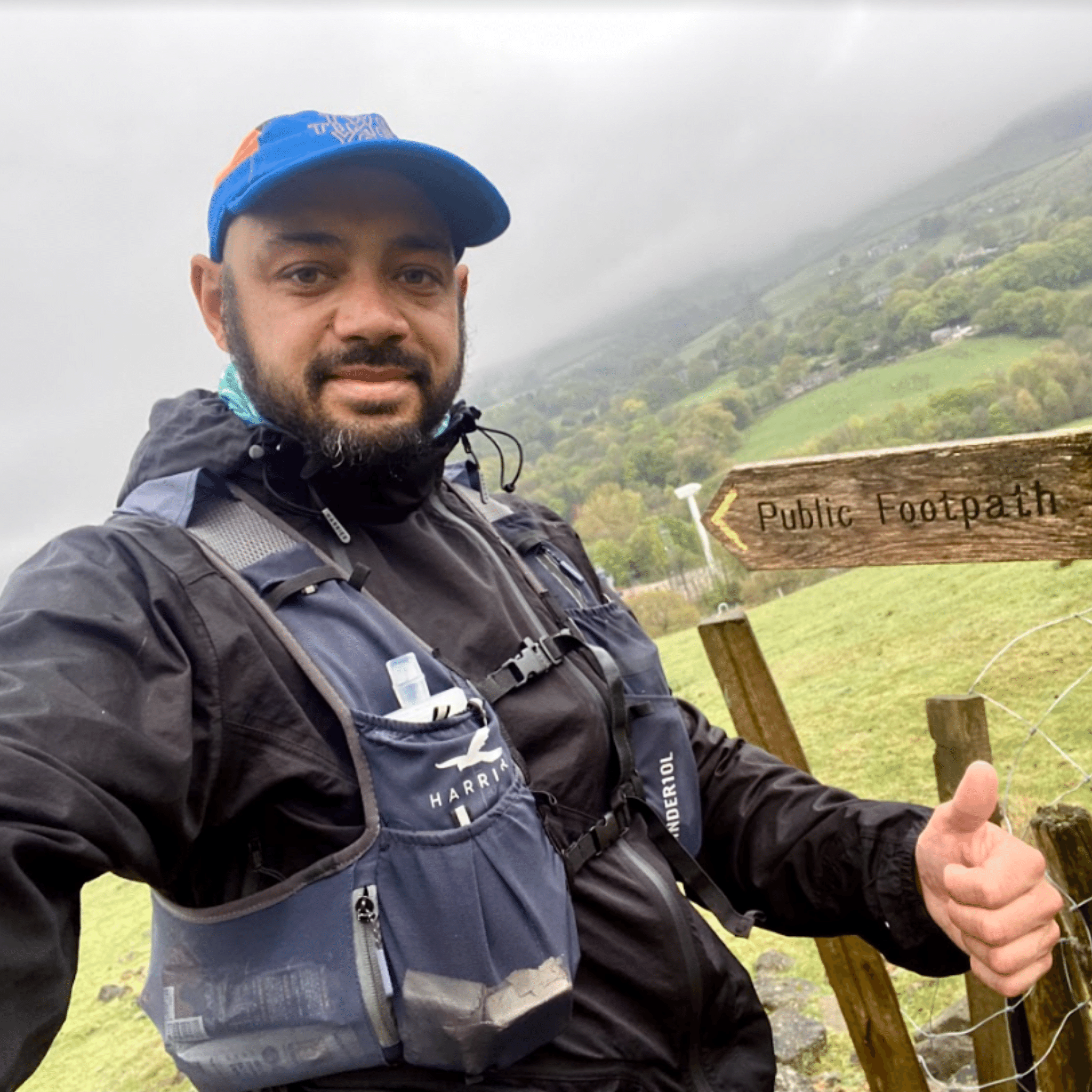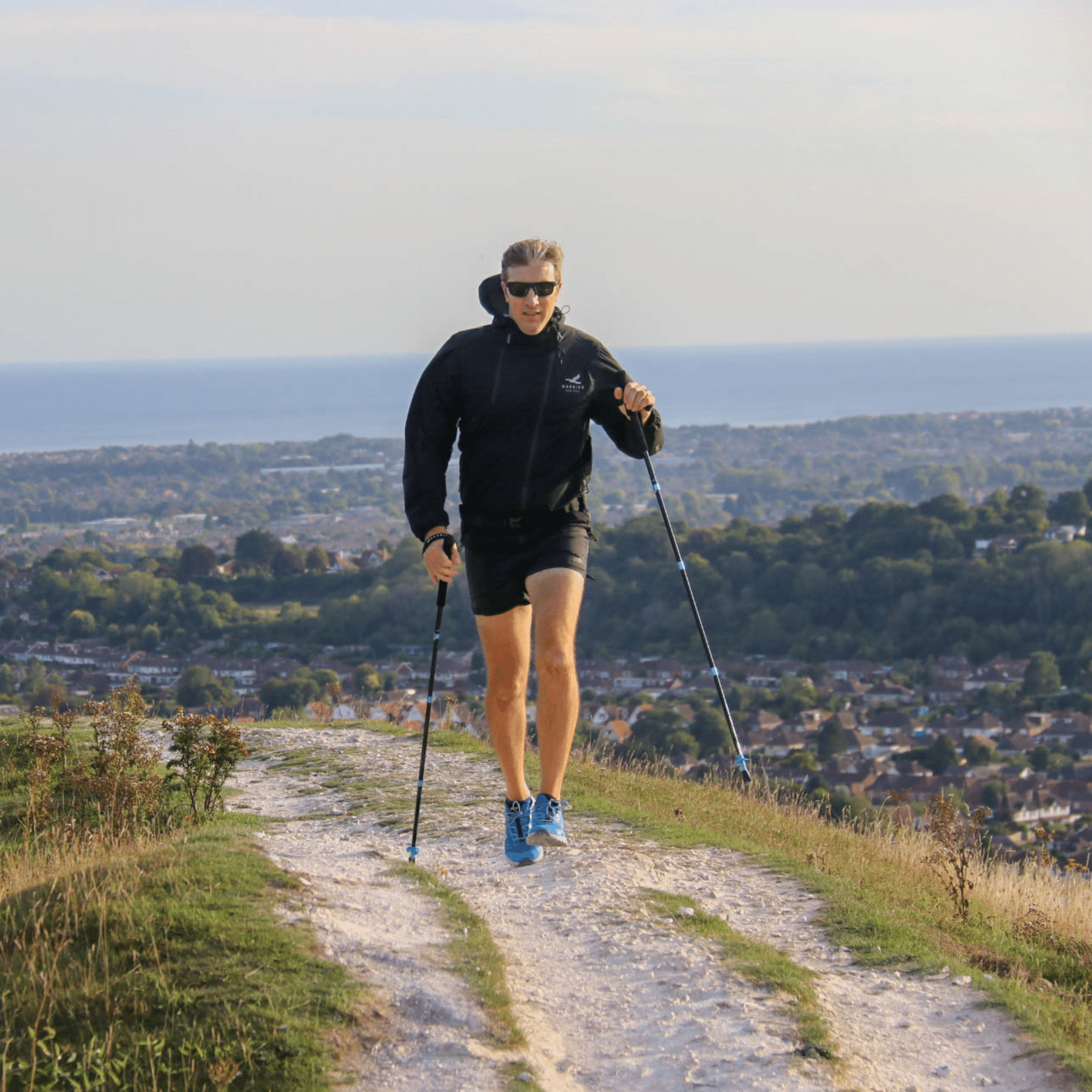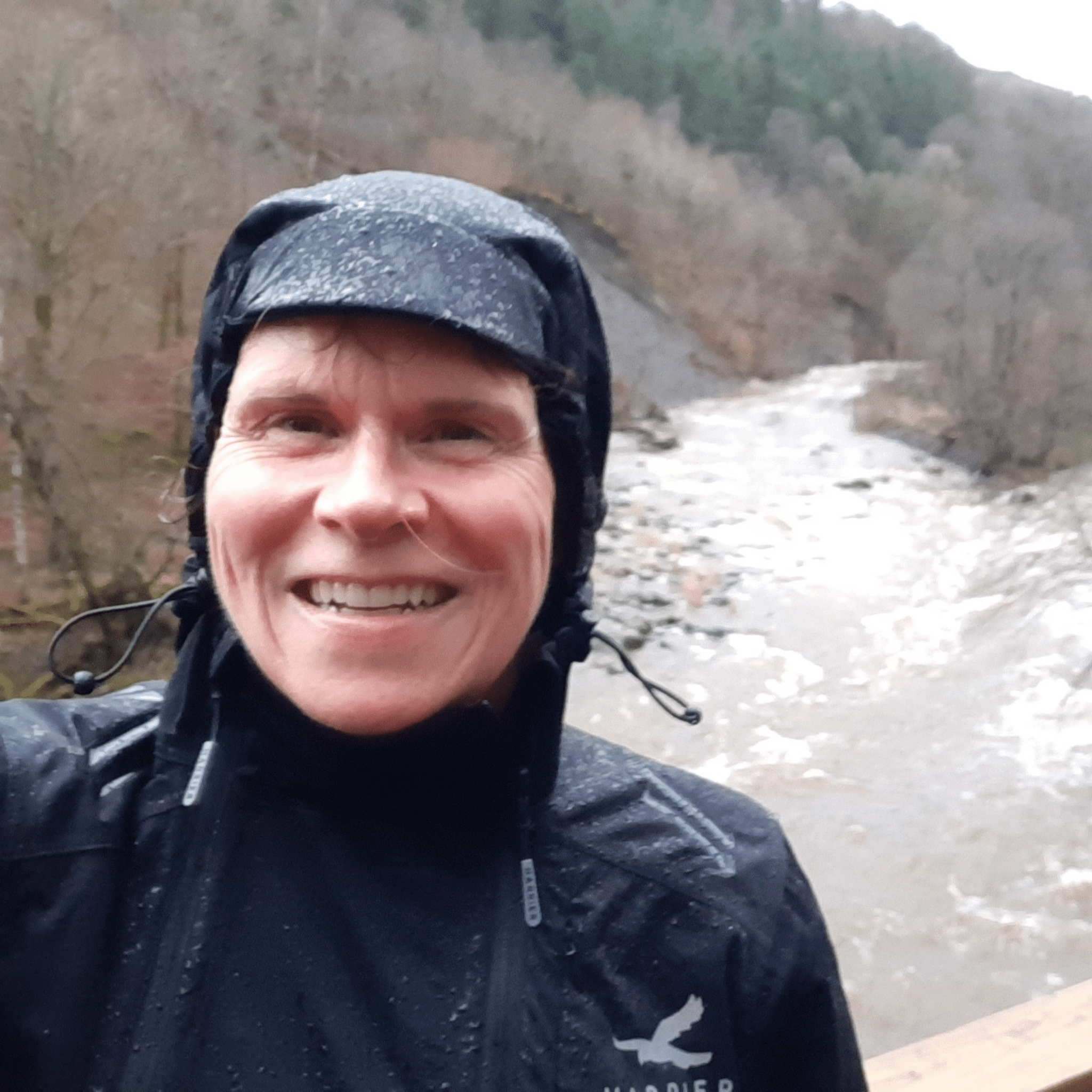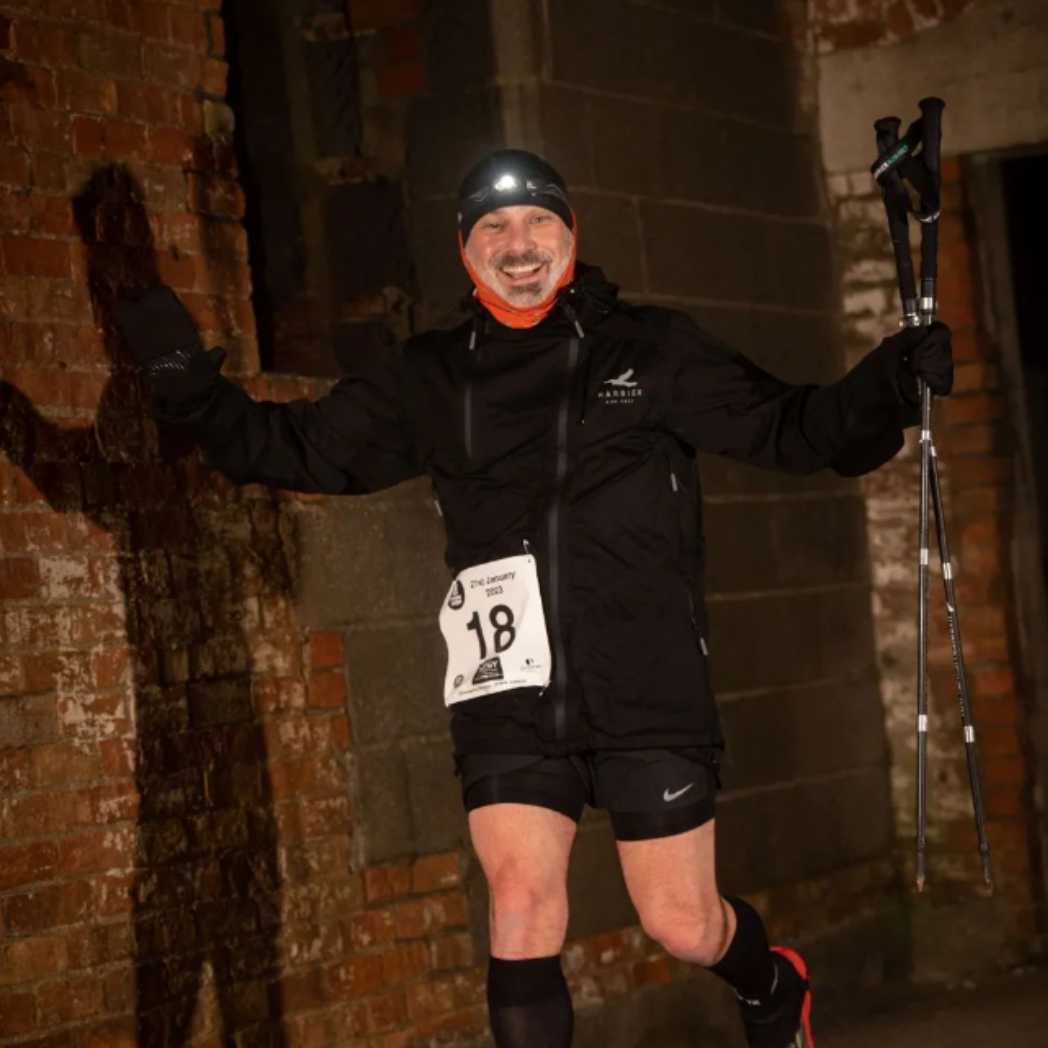 Loved By
Exmoor Awards and Gear Reviews
Loyd Purvis, Run4Adventure
★★★★★
"If you're looking for a waterproof jacket that's going to offer you great levels of protection from all weather conditions... then I'd definitely recommend the Harrier Exmoor Jacket."
Women's Running, Best Value Jacket 2023
★★★★★
"The Exmoor feels and looks like it has been made for trail runners, by trail runners. It's an amazing jacket and is one I am using more and more. The material feels amazing and is waterproof. Great value for money!"
Rhys Jenkins, Pegasus Ultras and Record Breaking Ultra Runner
★★★★★
"I've been running in the Exmoor for over a year now and it's never let me down. Lightweight but resilient to the extreme weather conditions of the Black Mountains at winter time. Solid proof that you don't have to spend lots of money to get a reliable Waterproof. Team Harrier delivering another great product for trail runners."
Dave Taylor, Fell Running Guide
★★★★★
"Harrier's Exmoor jacket is great value with lots of features. It keeps out the worst of the conditions and also allows you to ventilate when you need to.
I really like the adjustable hood that keeps out the wind and rain whilst still allowing you to see where you are going!"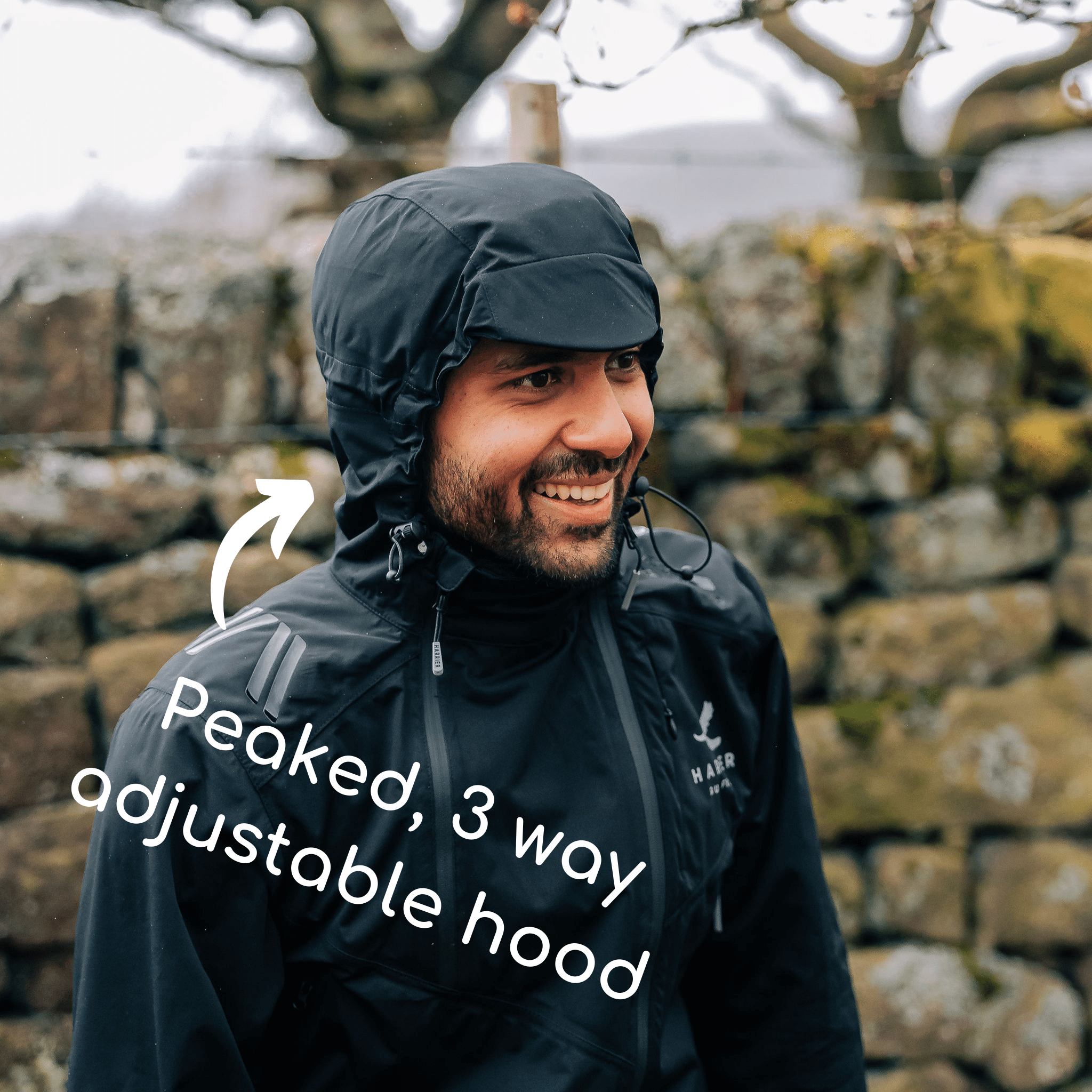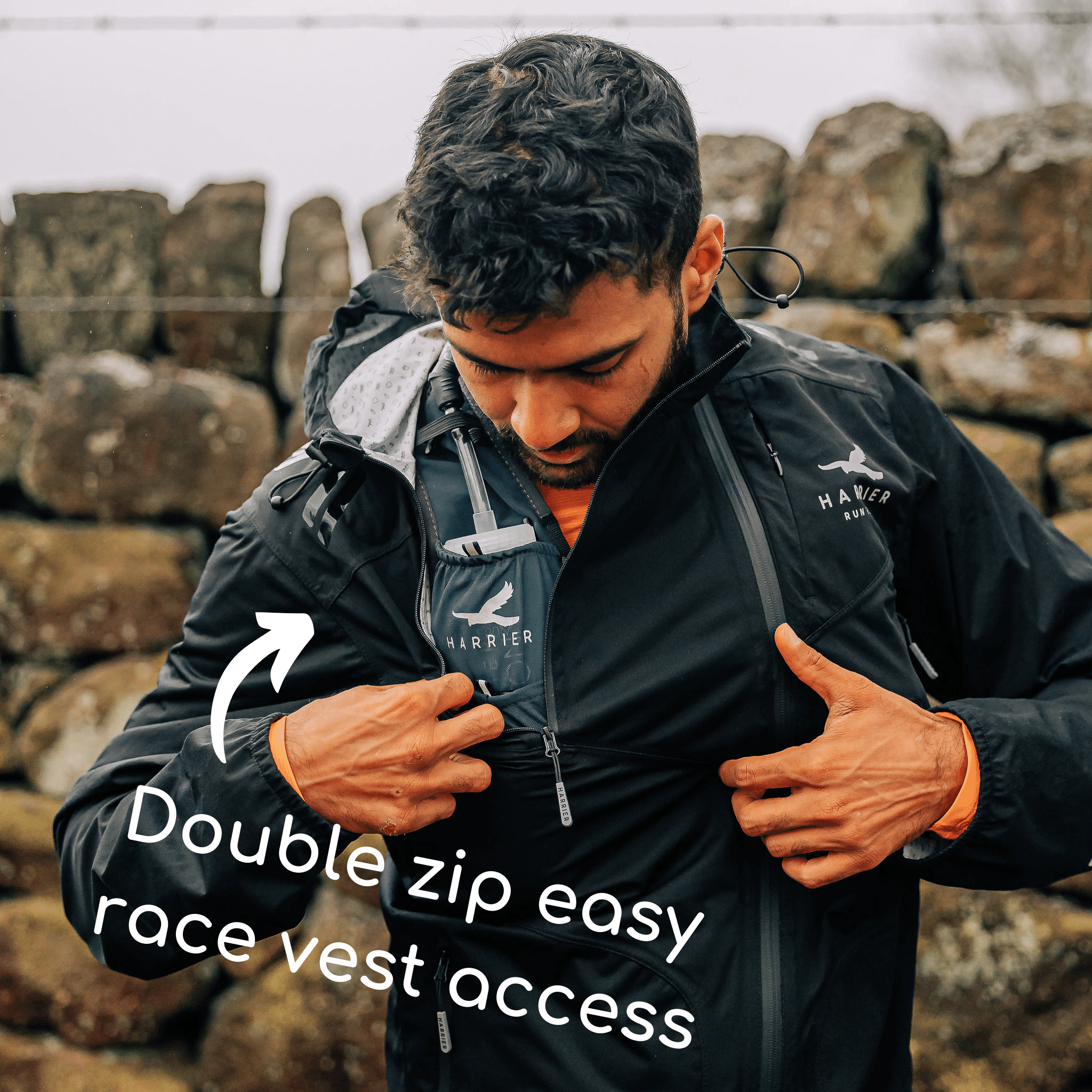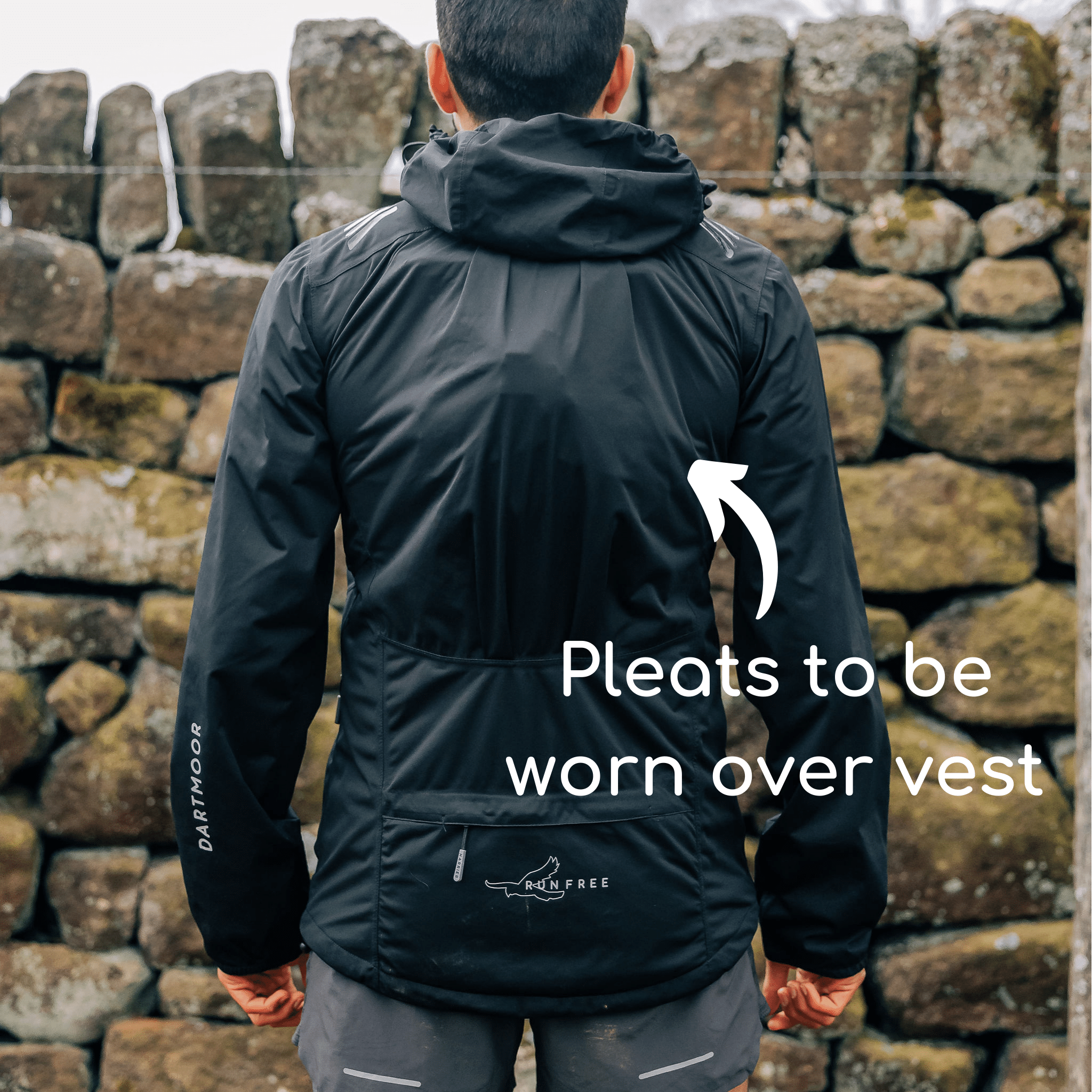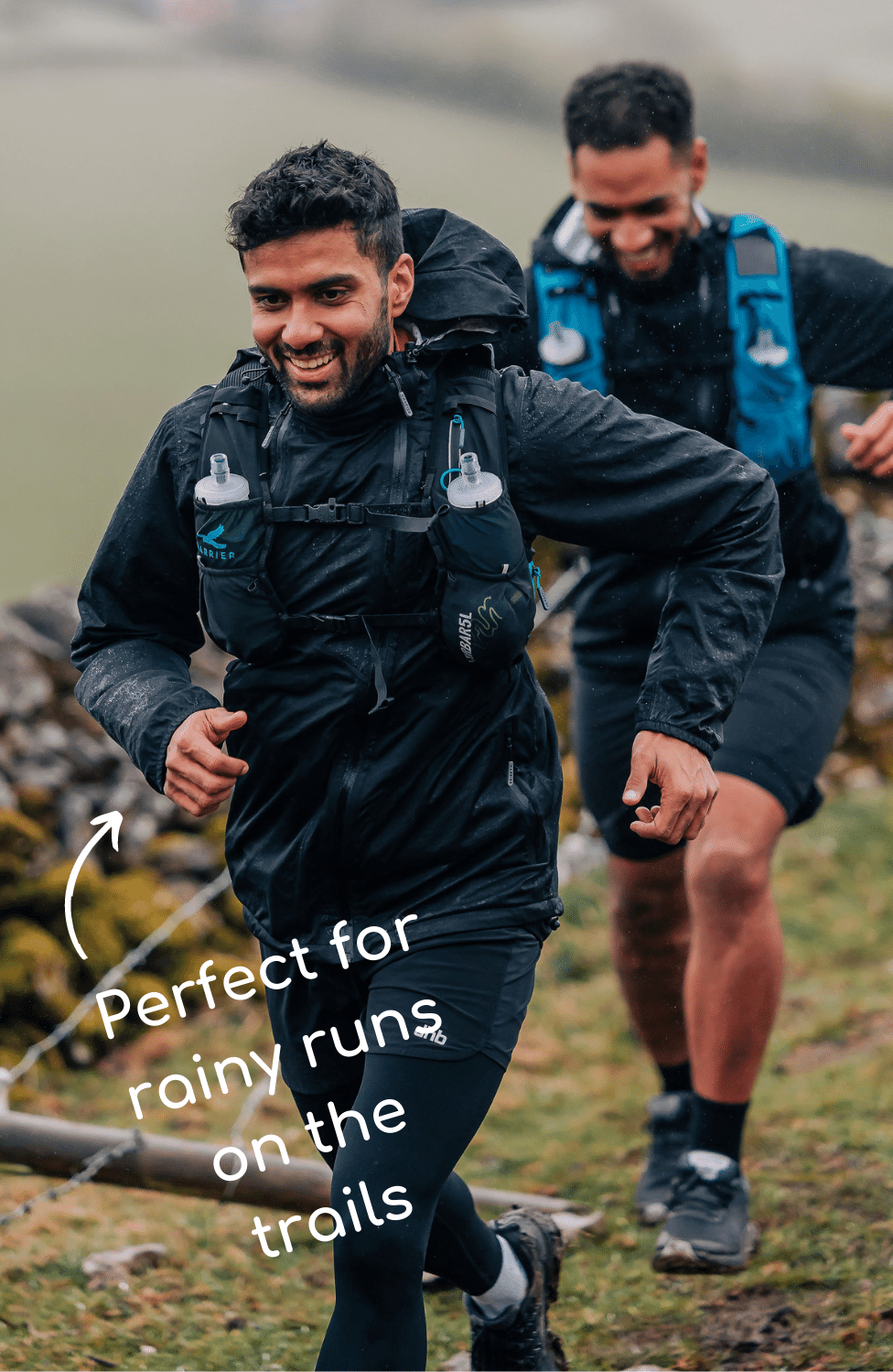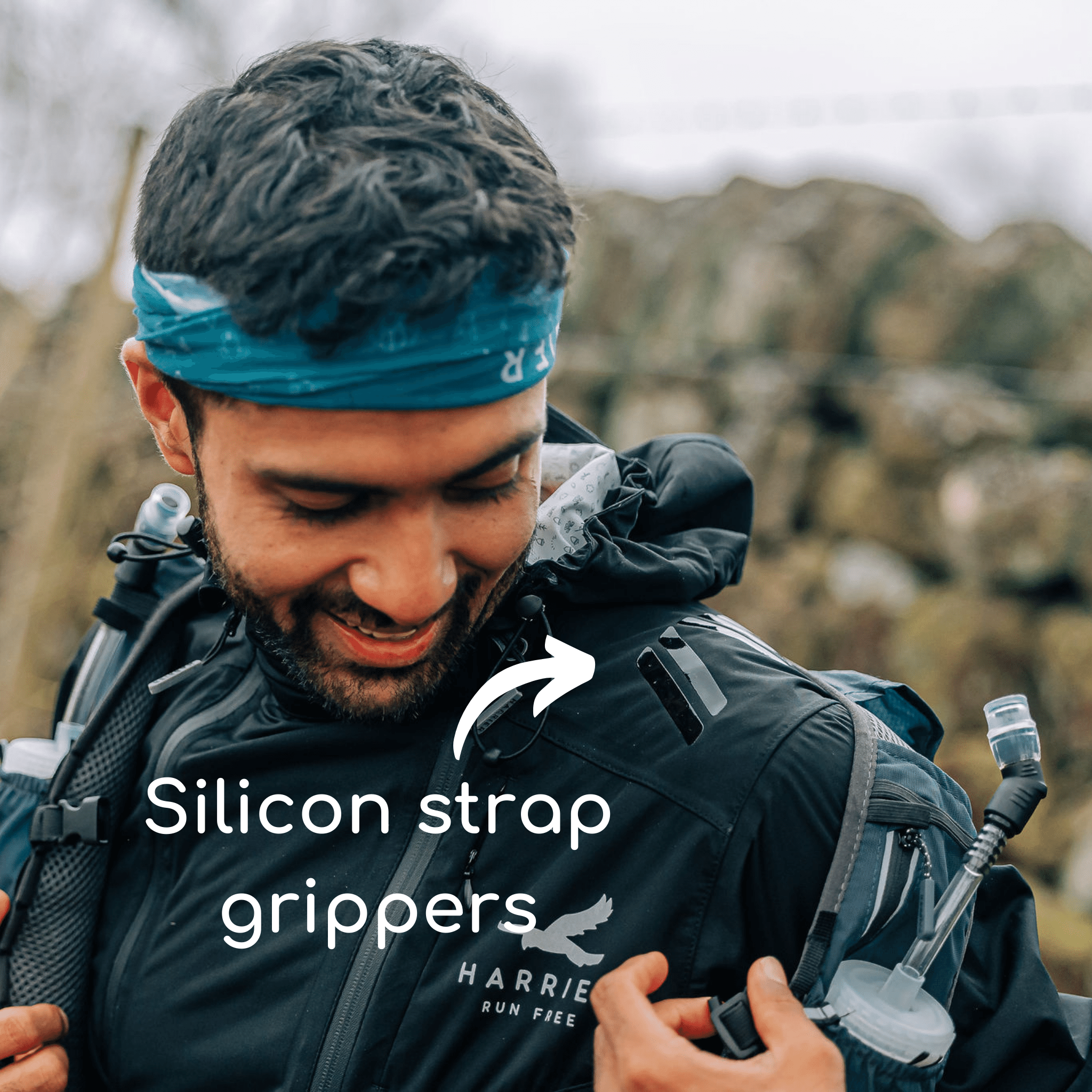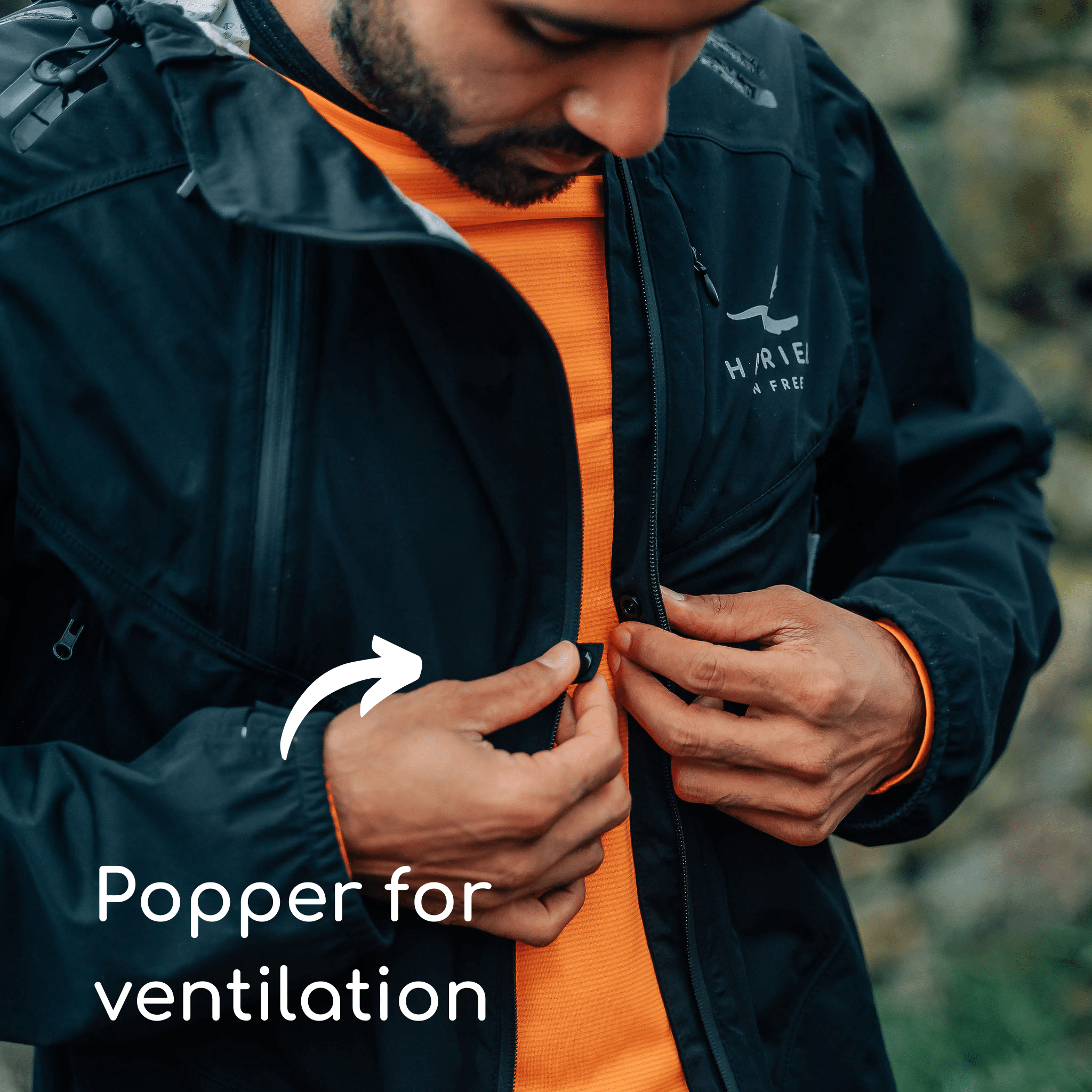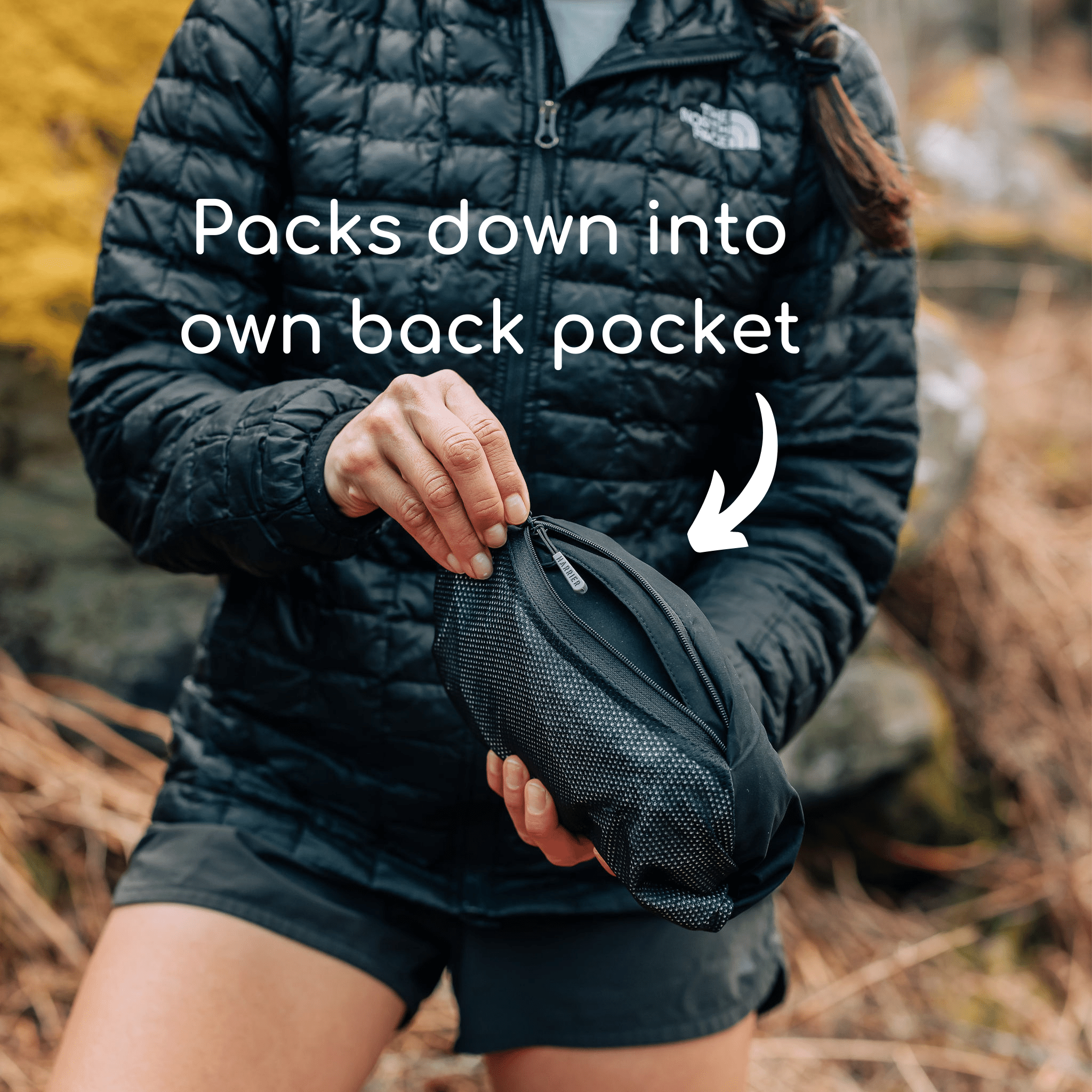 ---