Which race vests do your soft bottles fit?
They fit Harrier race vests along with most other brands. The only race vests they don't fit are other brands which require the very tall slim soft bottles. If you aren't sure measure the height of your race vest pockets, our soft bottles measure  21cm height x 6 x 4cm base.
Do they ever leak?
We have a bite valve lid which means no leaks on the go! There is a wide, grippy lid so they can be screwed on tight and easily undone even with cold or wet hands for quick refill stops at aid stations and checkpoints.
How do I drink out of a soft bottle?
With a bite valve, you do exactly that - bite the end of the valve and suck! No need to remove the lid. 
How do I clean my soft bottles?
After each use make sure you give your soft bottles a good rinse out and leave to totally air dry. You can also use baby bottle steriliser tablets now and again to give a deep clean. The rubber bite valve can be removed to scrub for any gunk in the lid. A top tip is to leave your lids in the freezer between uses, this prevents any bacteria and gunk build up. You can put your bottles and lids in the dishwasher but the heat may affect the seal over time so we would recommend hand washing.
Can I use energy powders in my soft bottles
Yes! You can use dissolvable powders or diluted gels in your soft bottles. Our soft bottle necks are extra wide, 5cm, which means it's super easy to pour additives in without getting in a mess like narrower bottles from other brands. Great for at checkpoints and aid stations when you need to refill.
What are your soft bottles made from and how much do they weigh?
The main soft bottle is made from highly durable, BPA Free, food grade TPU. Each soft bottle weighs just 38g.
What colours should I choose?
We have 12 amazing colour choices in our soft bottles, more than any other brand! Mix and match your favourite colours, club kit or to remember which you have plain water and energy powder in.
Do I need a long straw to go with my bottle?
Long straws are great for soft bottles especially on long distances like ultra marathons. It means you can be hands free and not have to dip your head so much to drink. Our long straws are fully compatible with Harrier soft bottles and have an on / off valve so no leaks. Ours are sold separately, you can find them here.
Why are soft bottles better than hard bottles?
When you use a Harrier soft bottle, the bite valve creates a vacuum so you don't get any annoying slosh when you run. They are also much more comfy against your body if you are storing them in a race vest or waistbag.
Any more great tips for hydration on the trails?
Yes, we have a great section Help With Trail Hydration and also our downloadable resource Hydration & Fueling Guide For Ultra Runners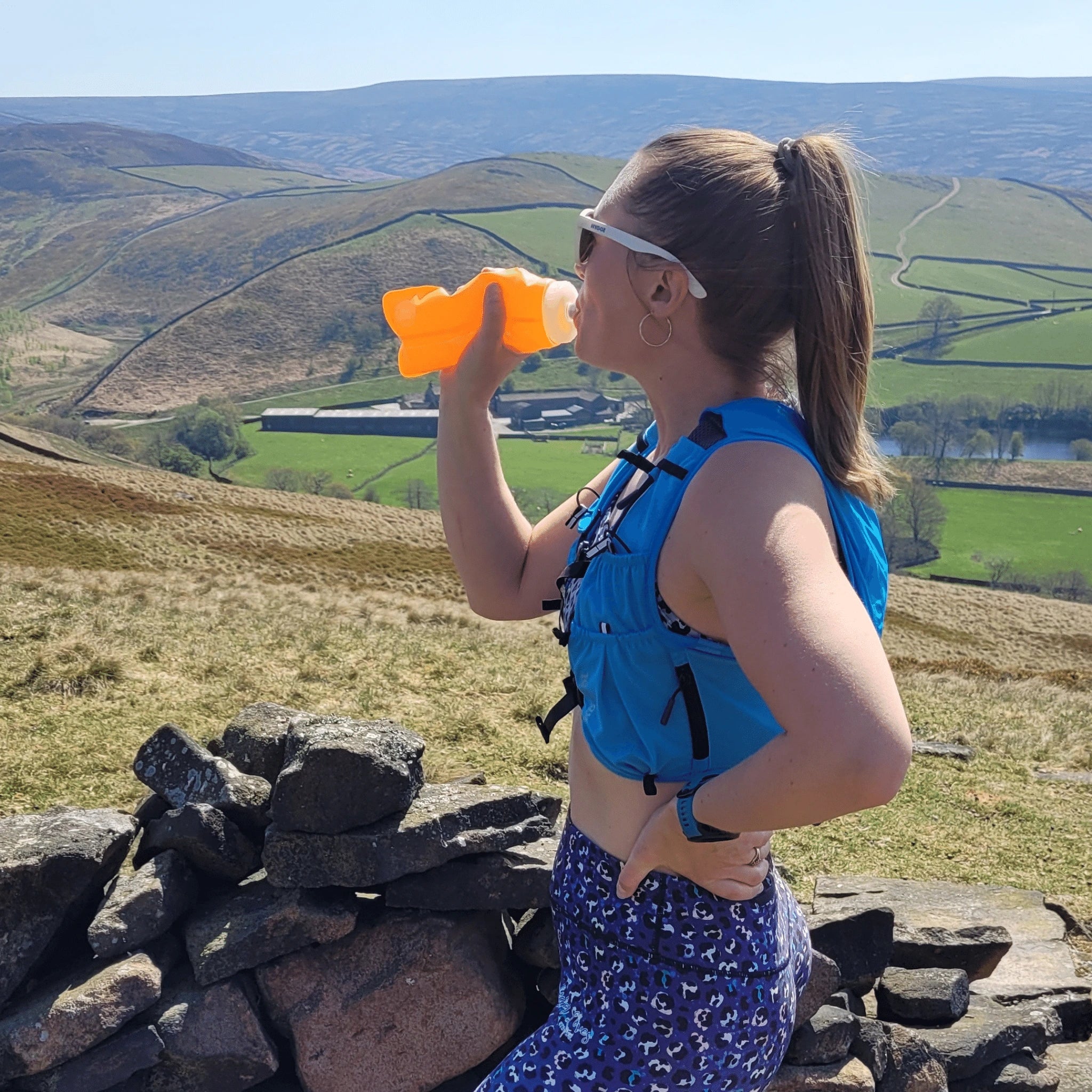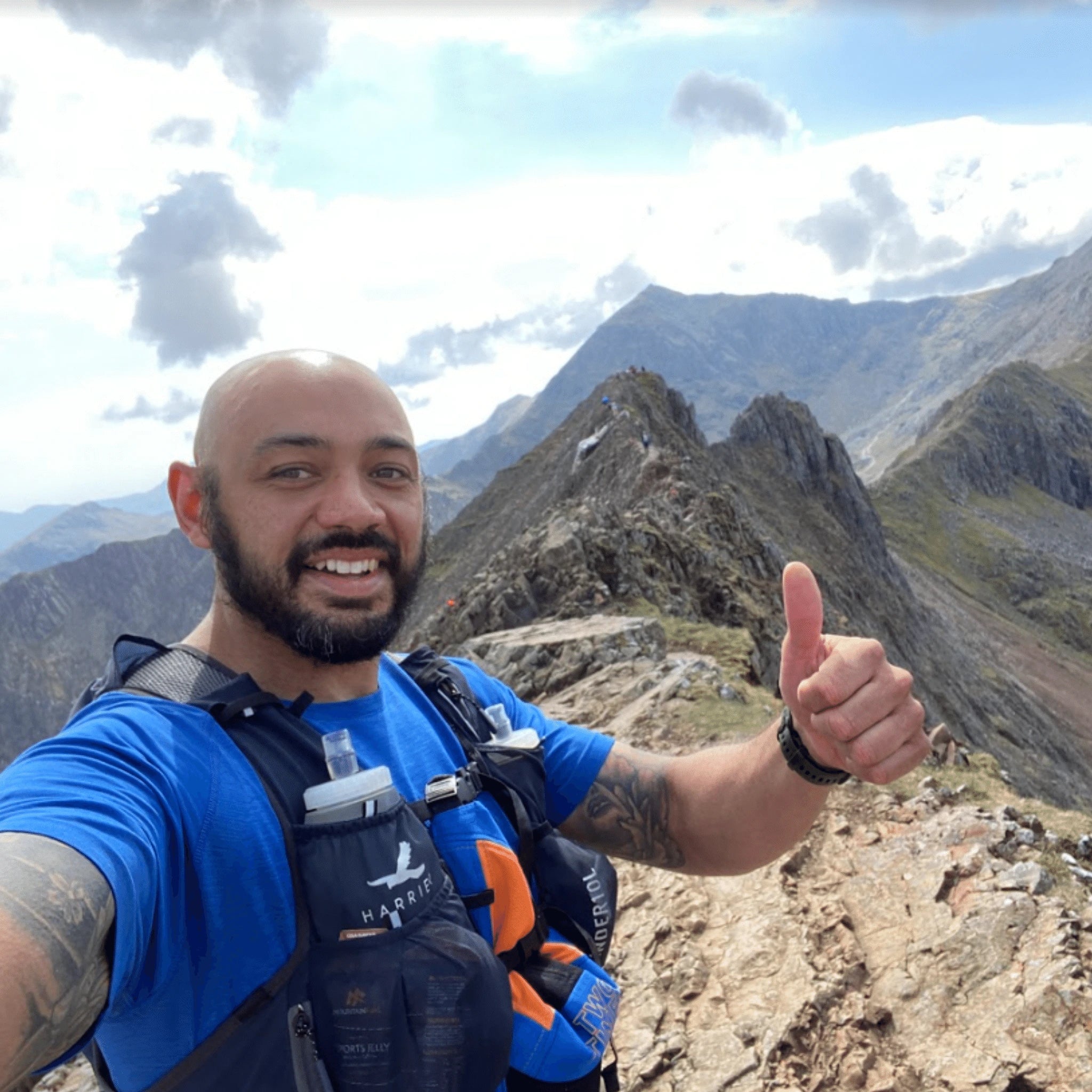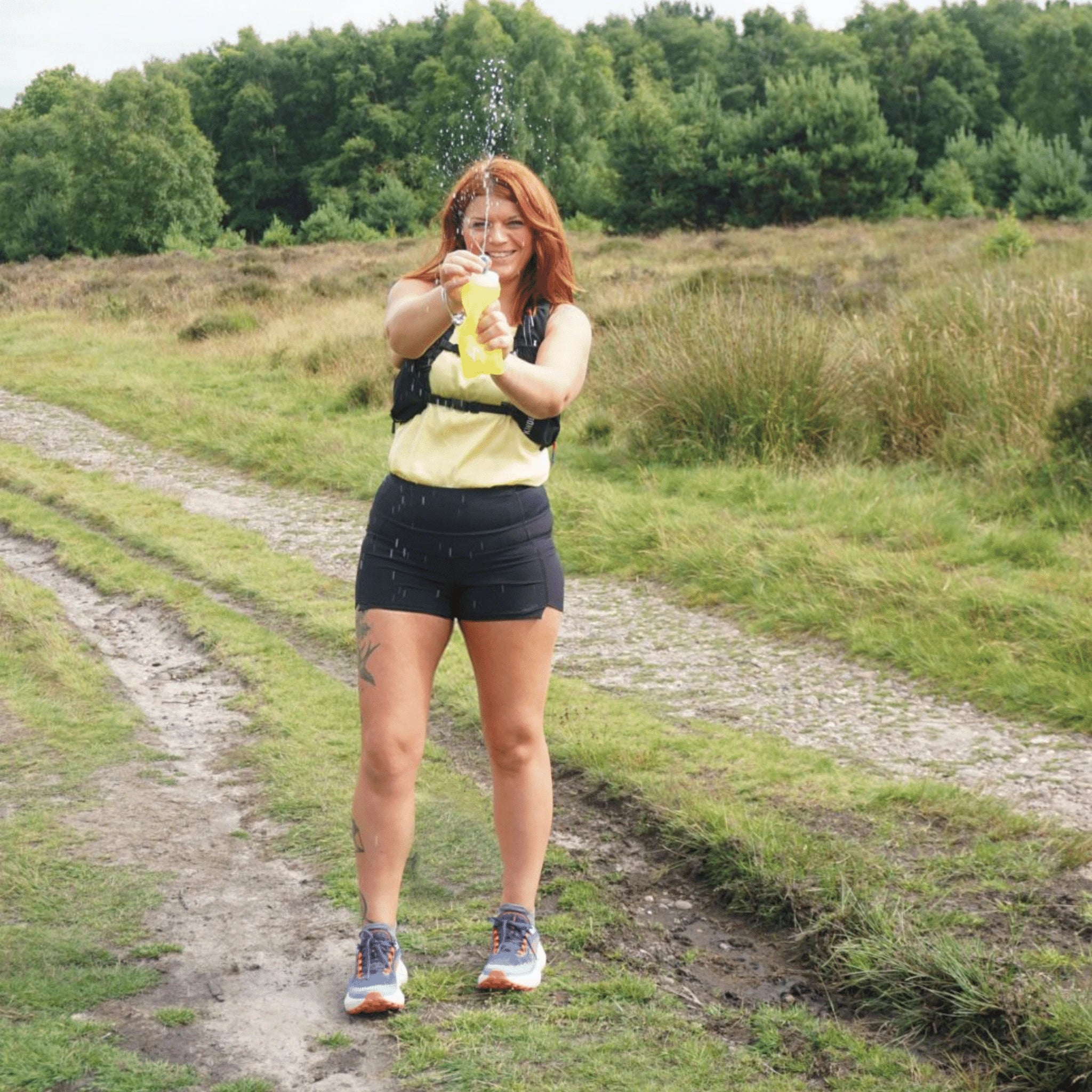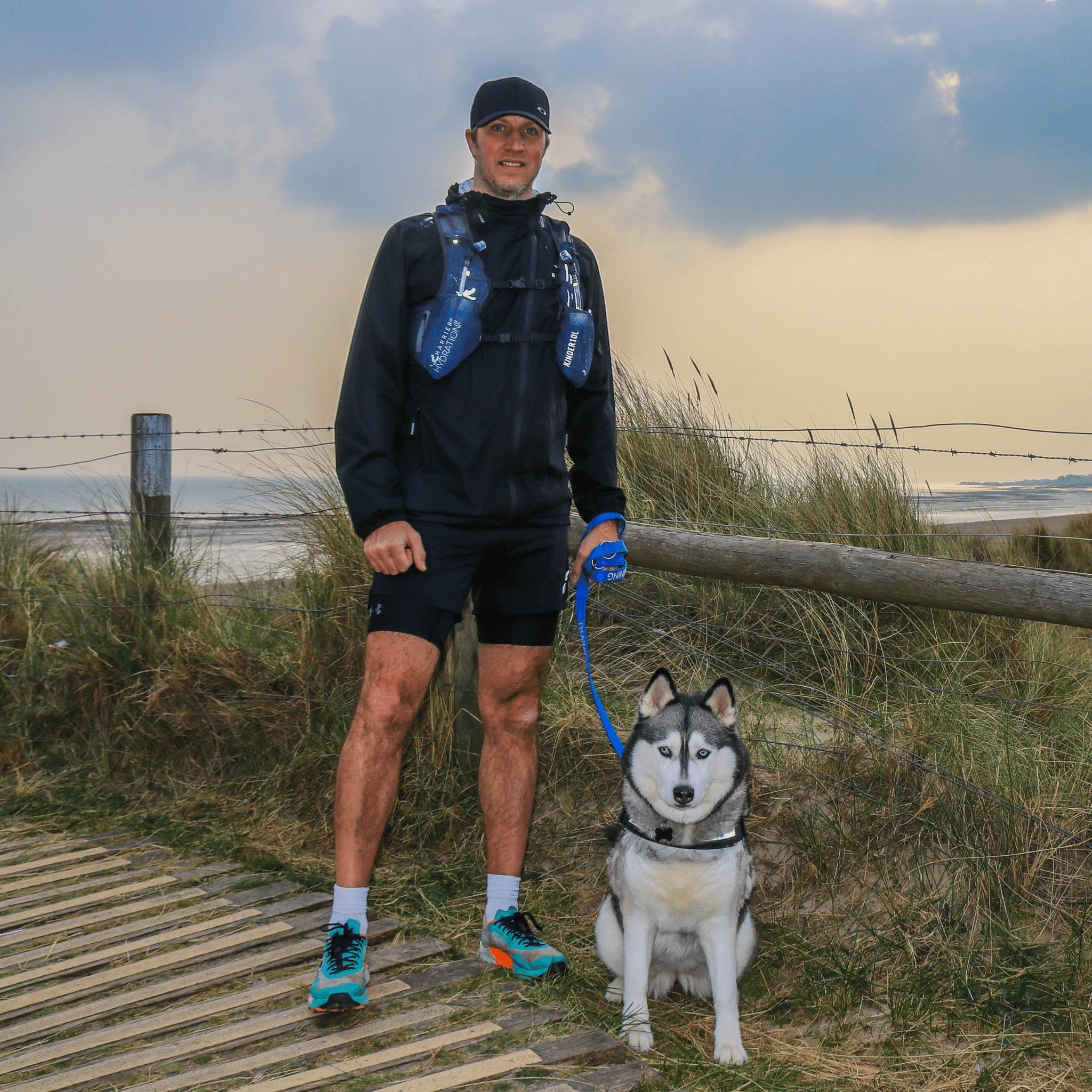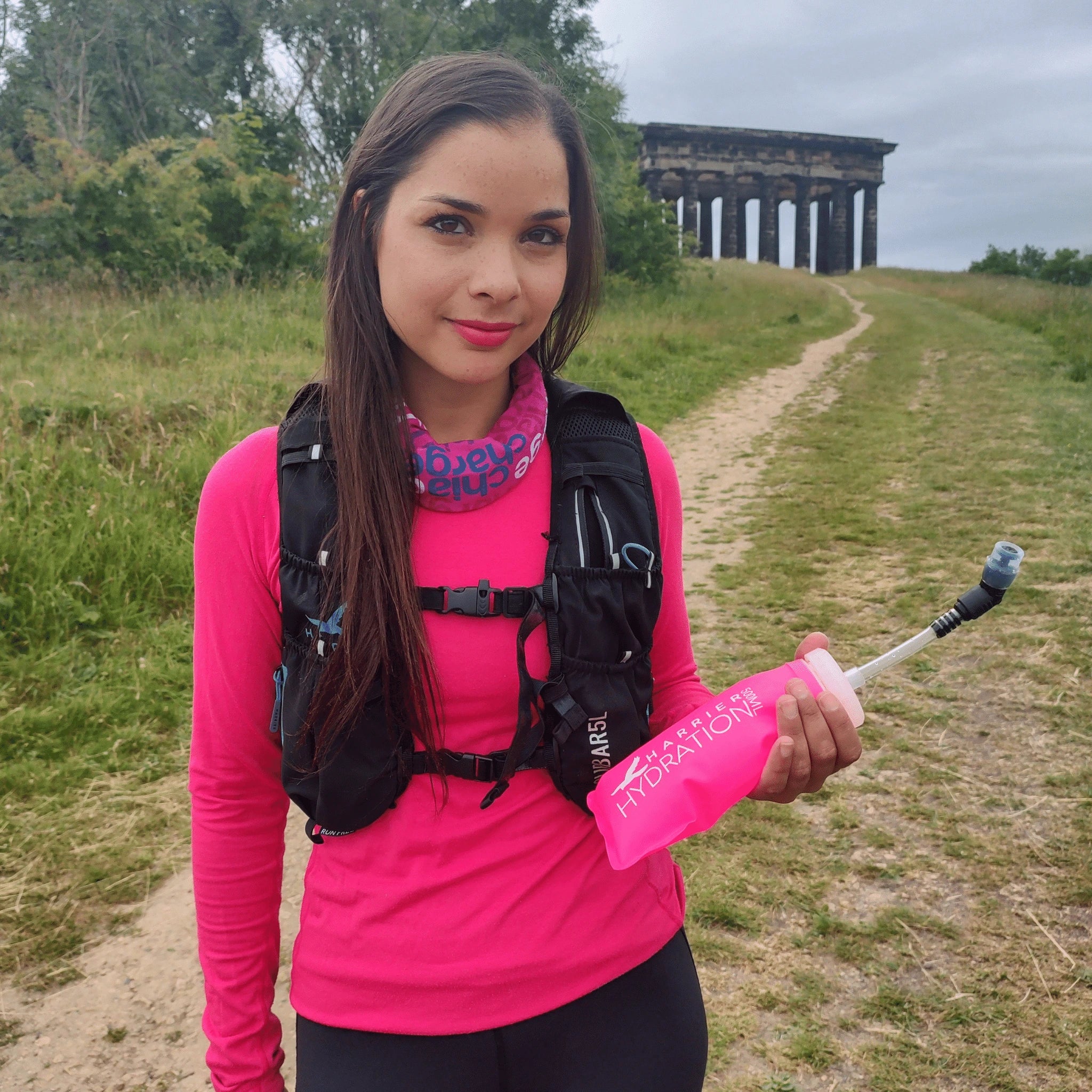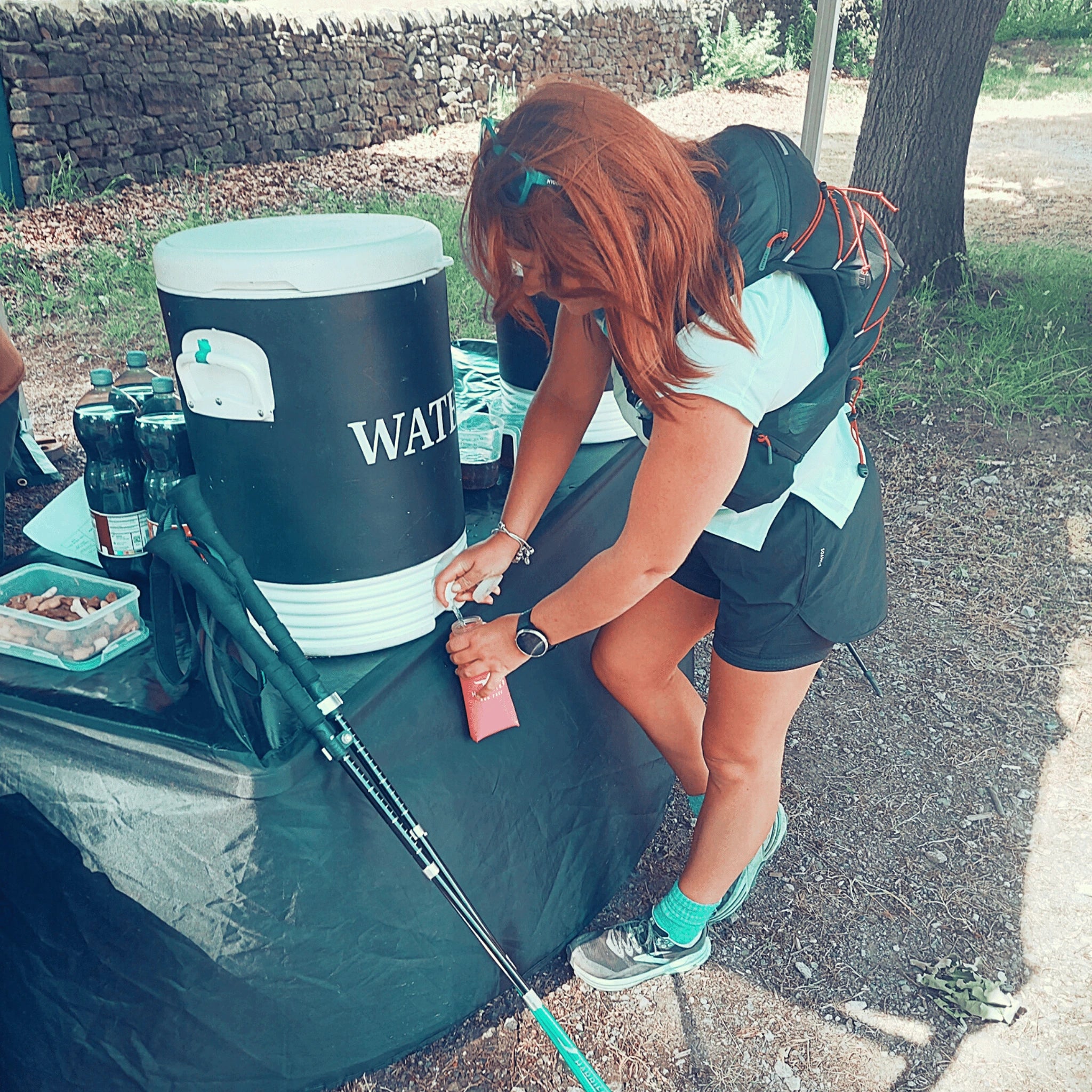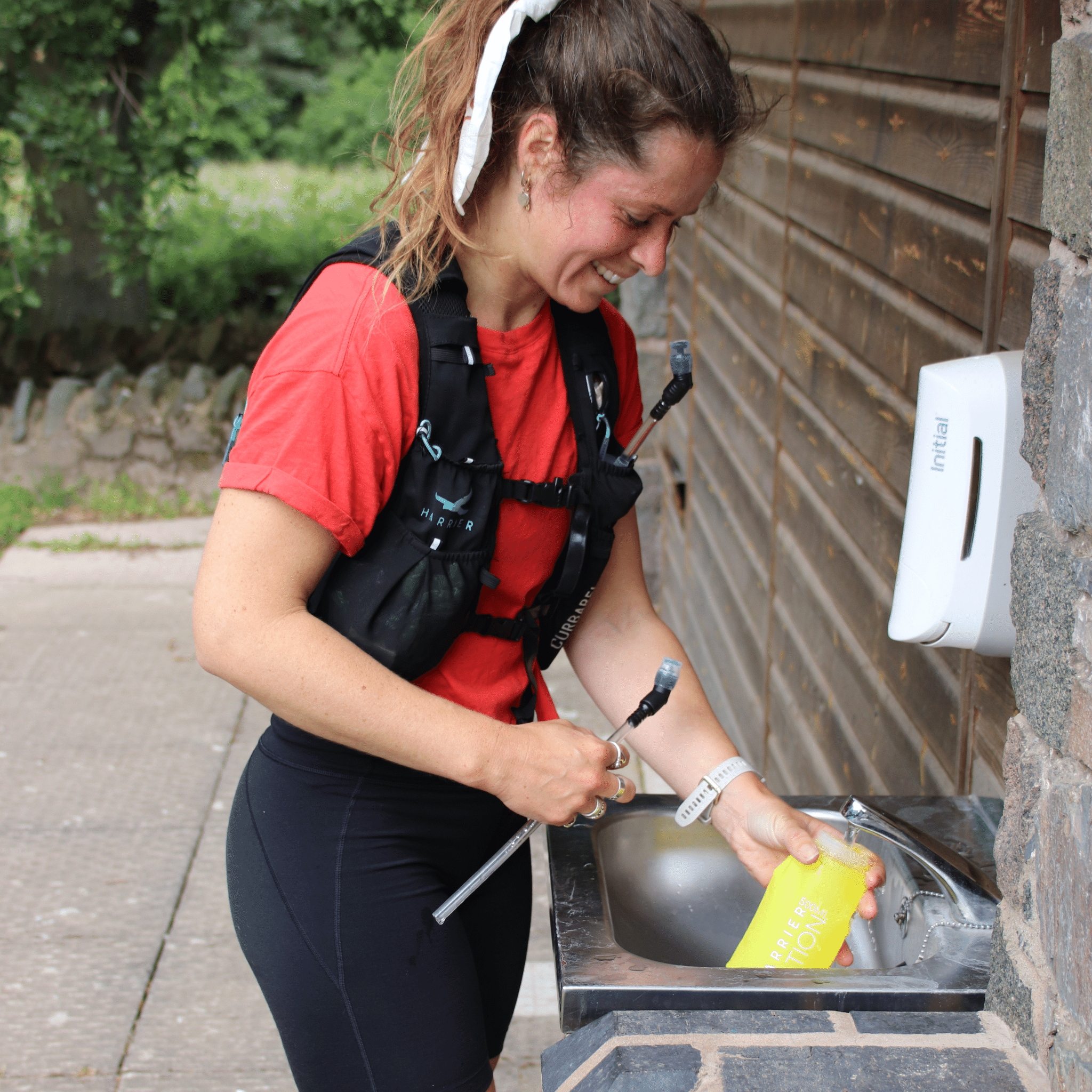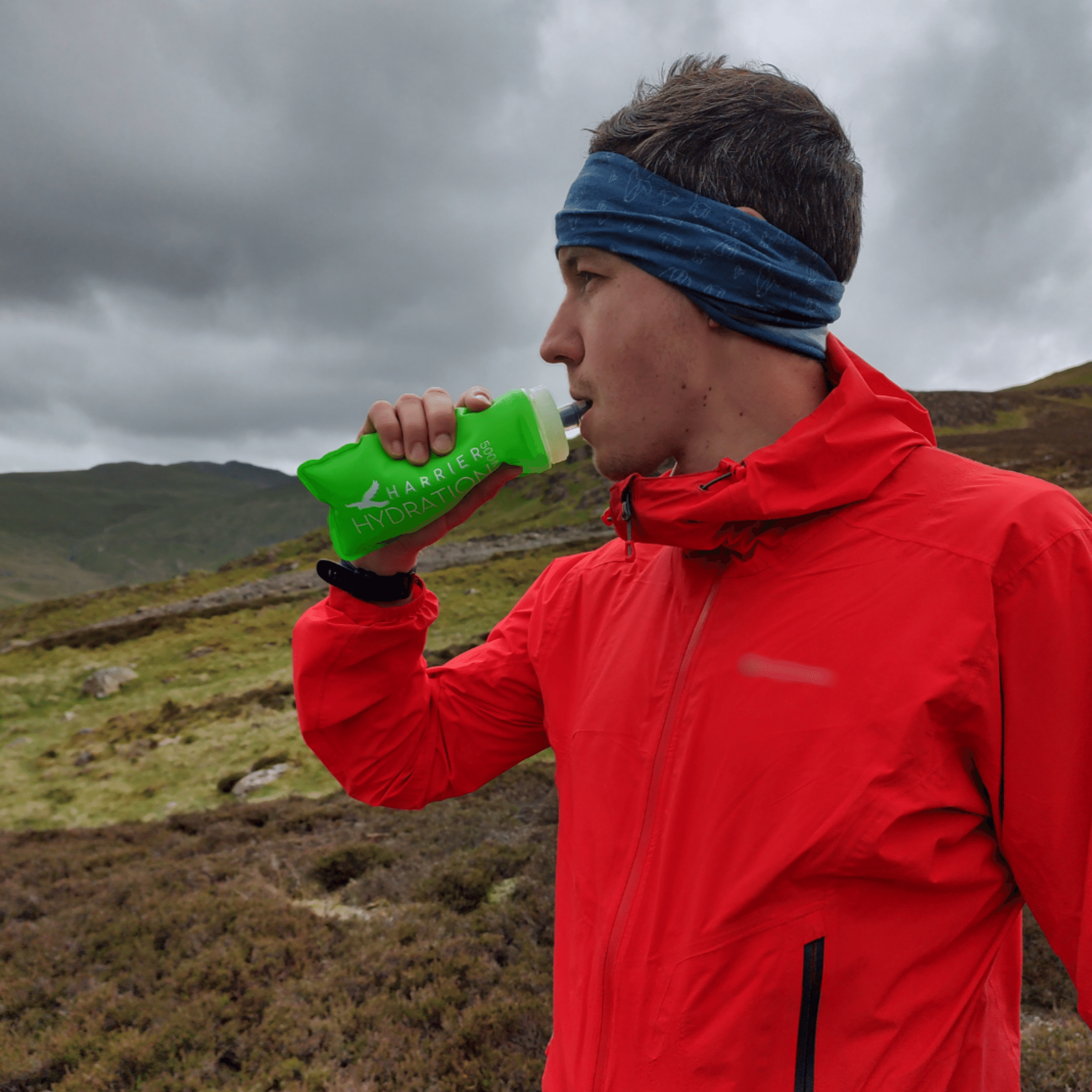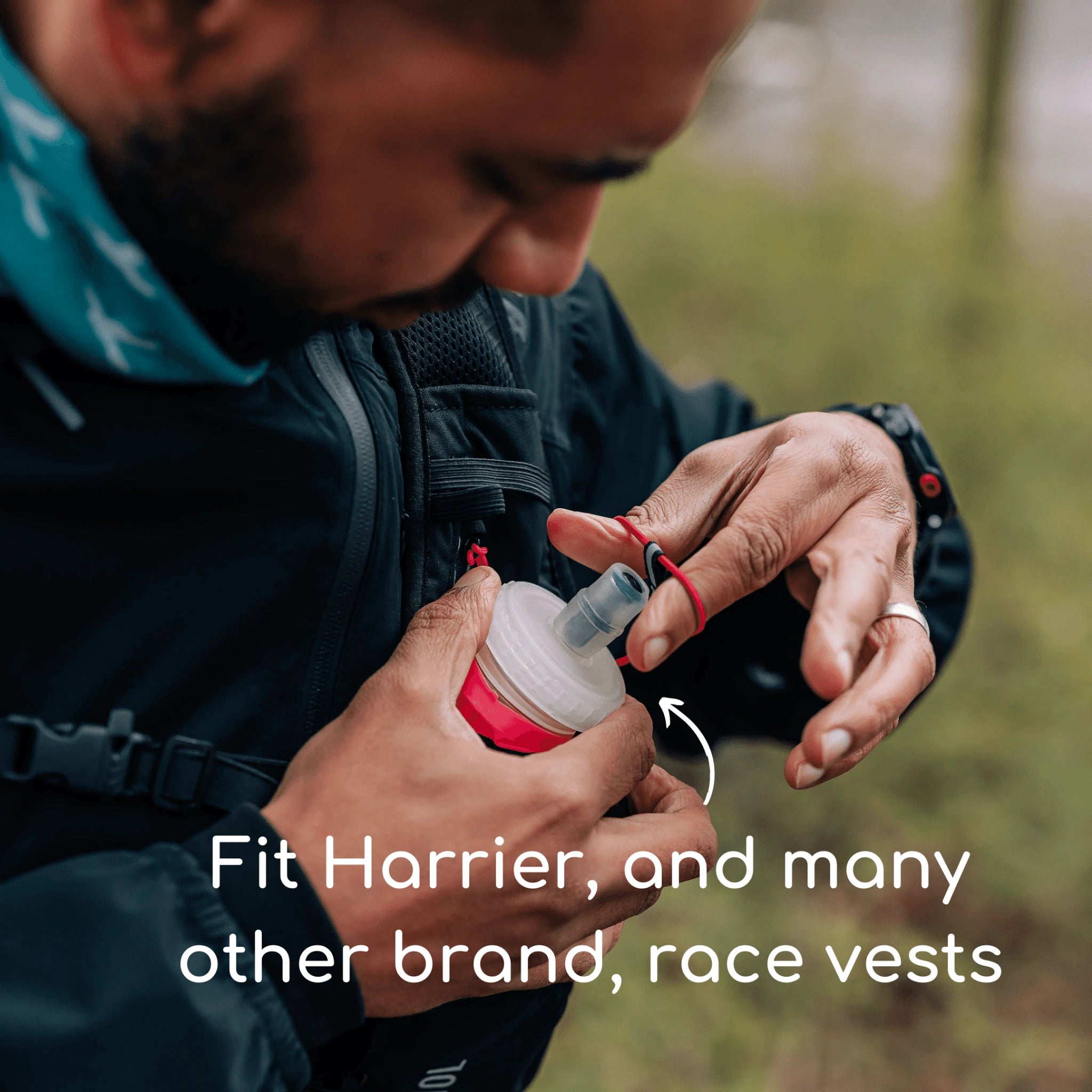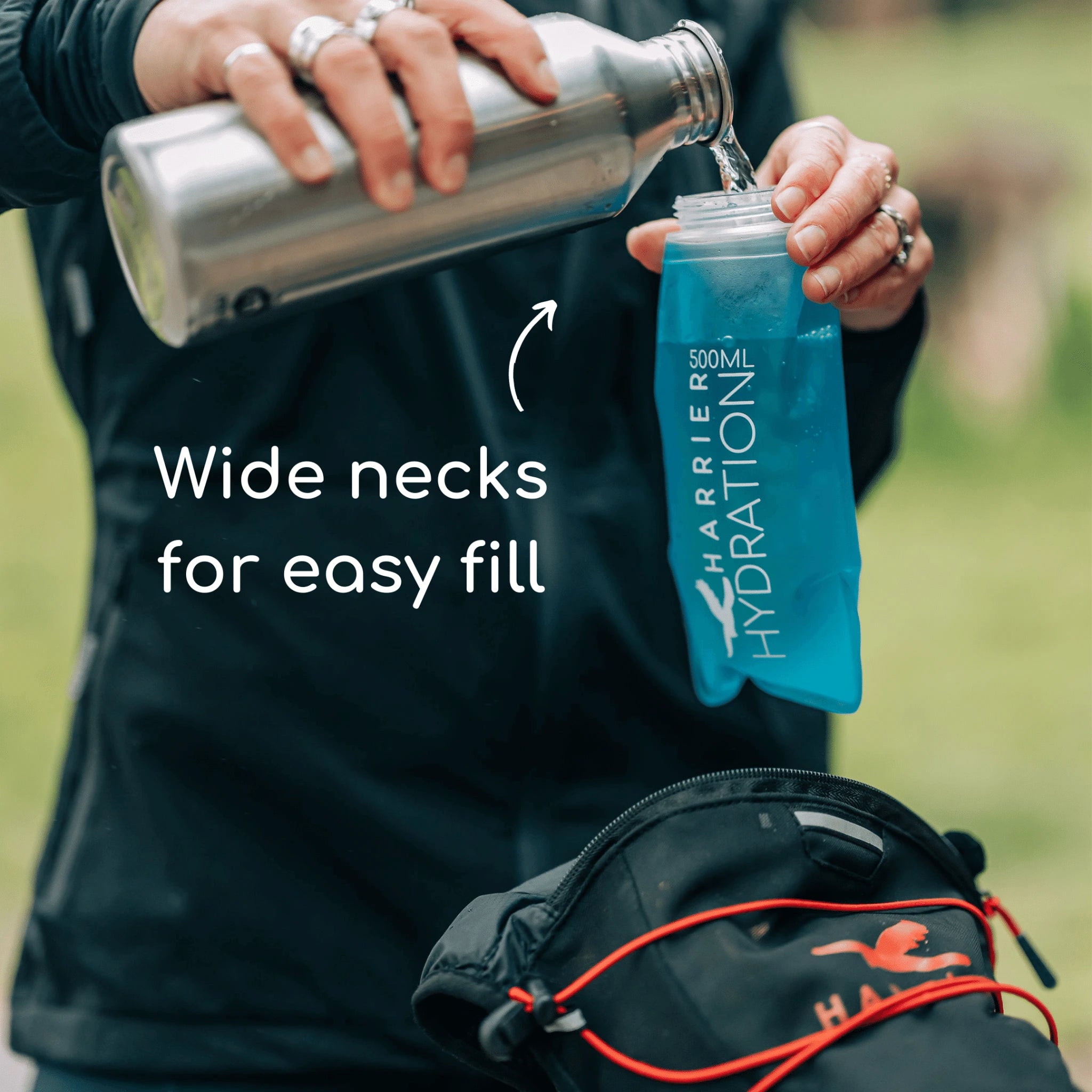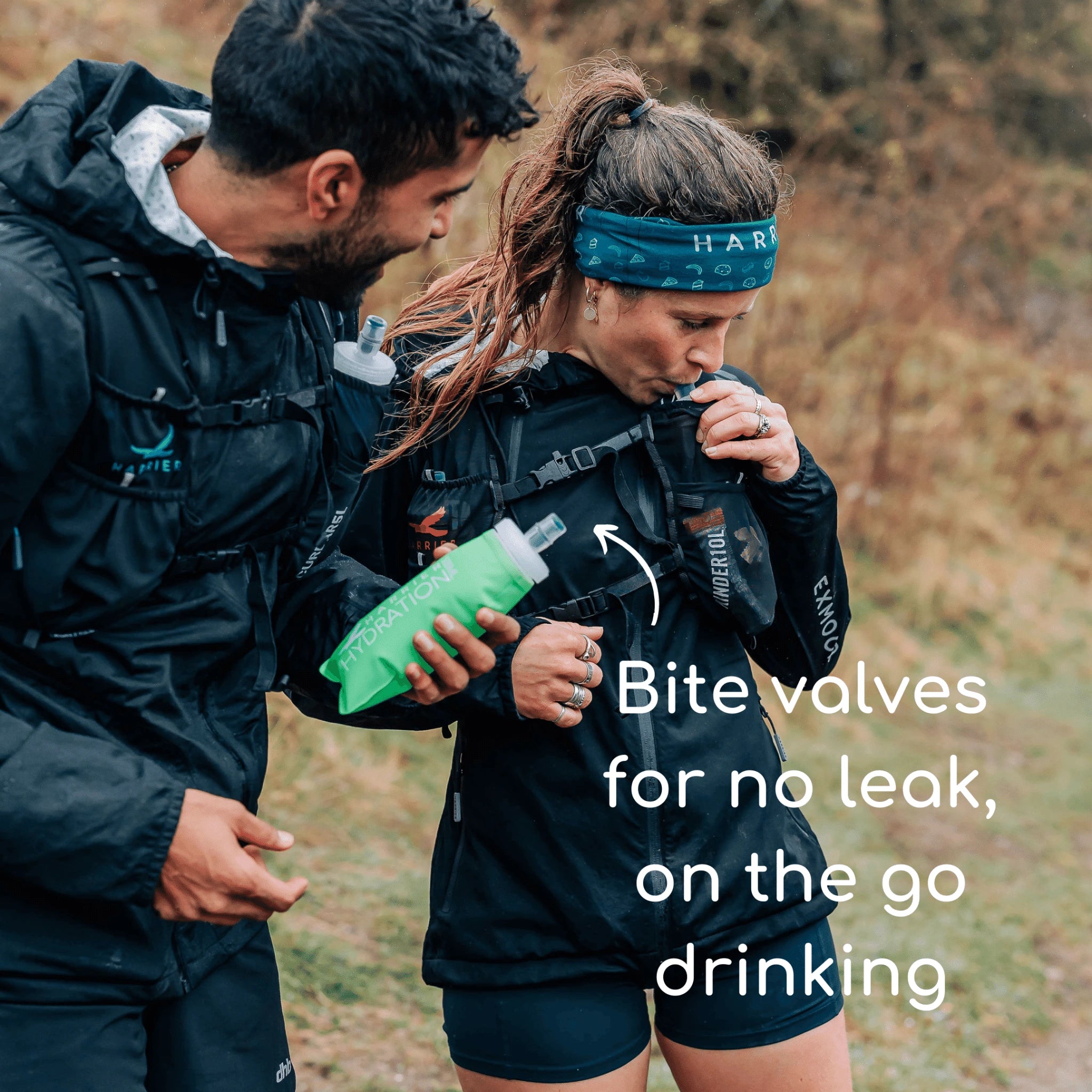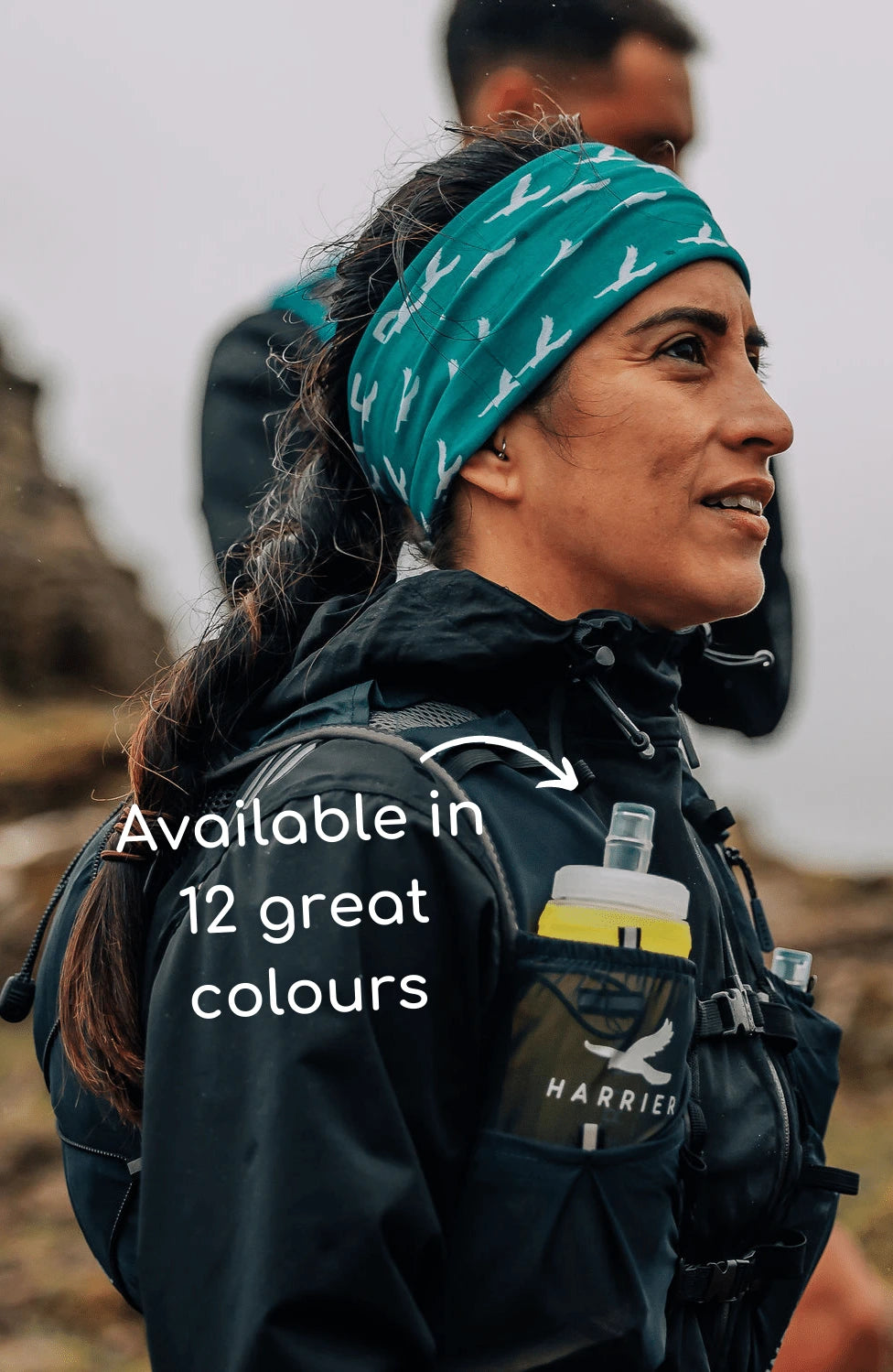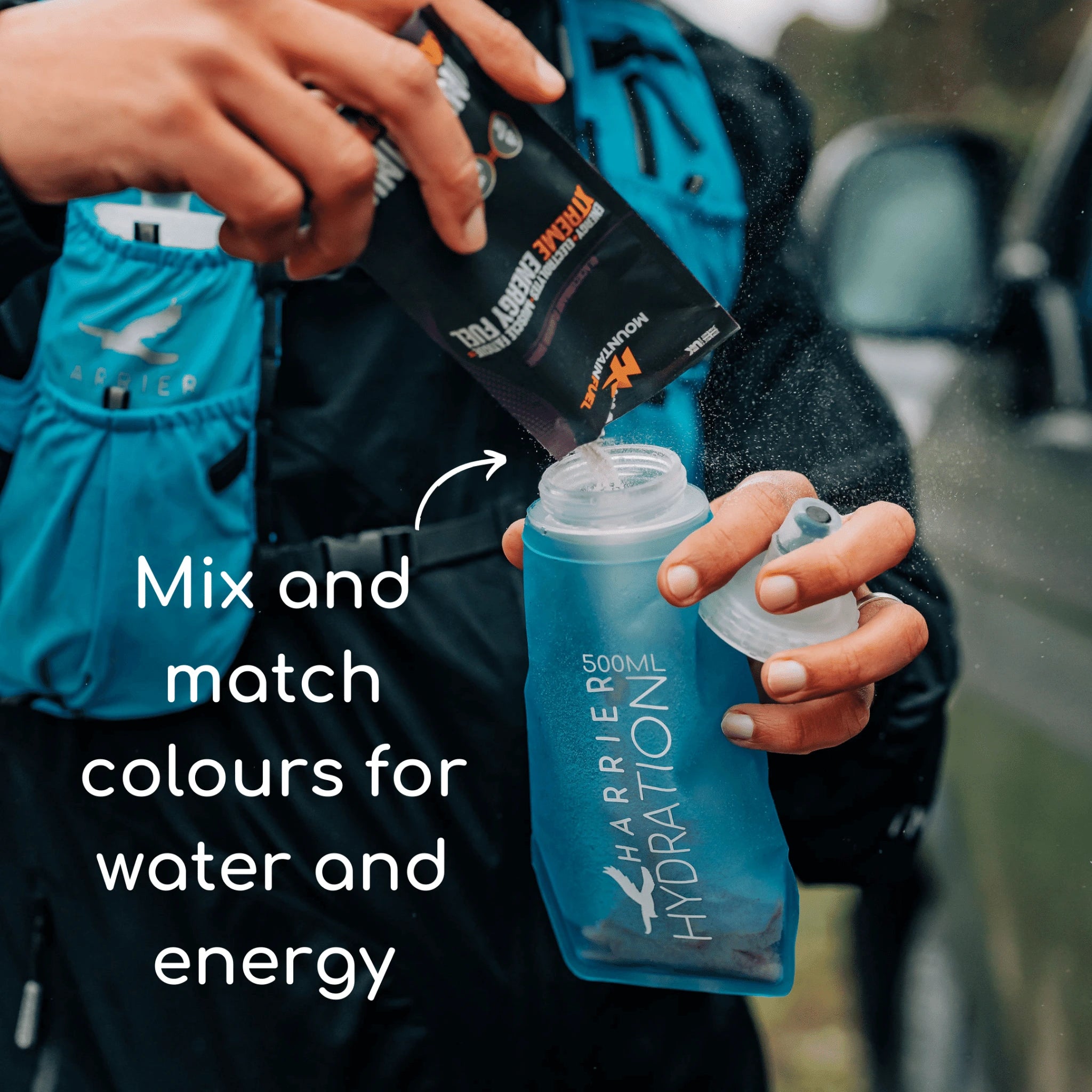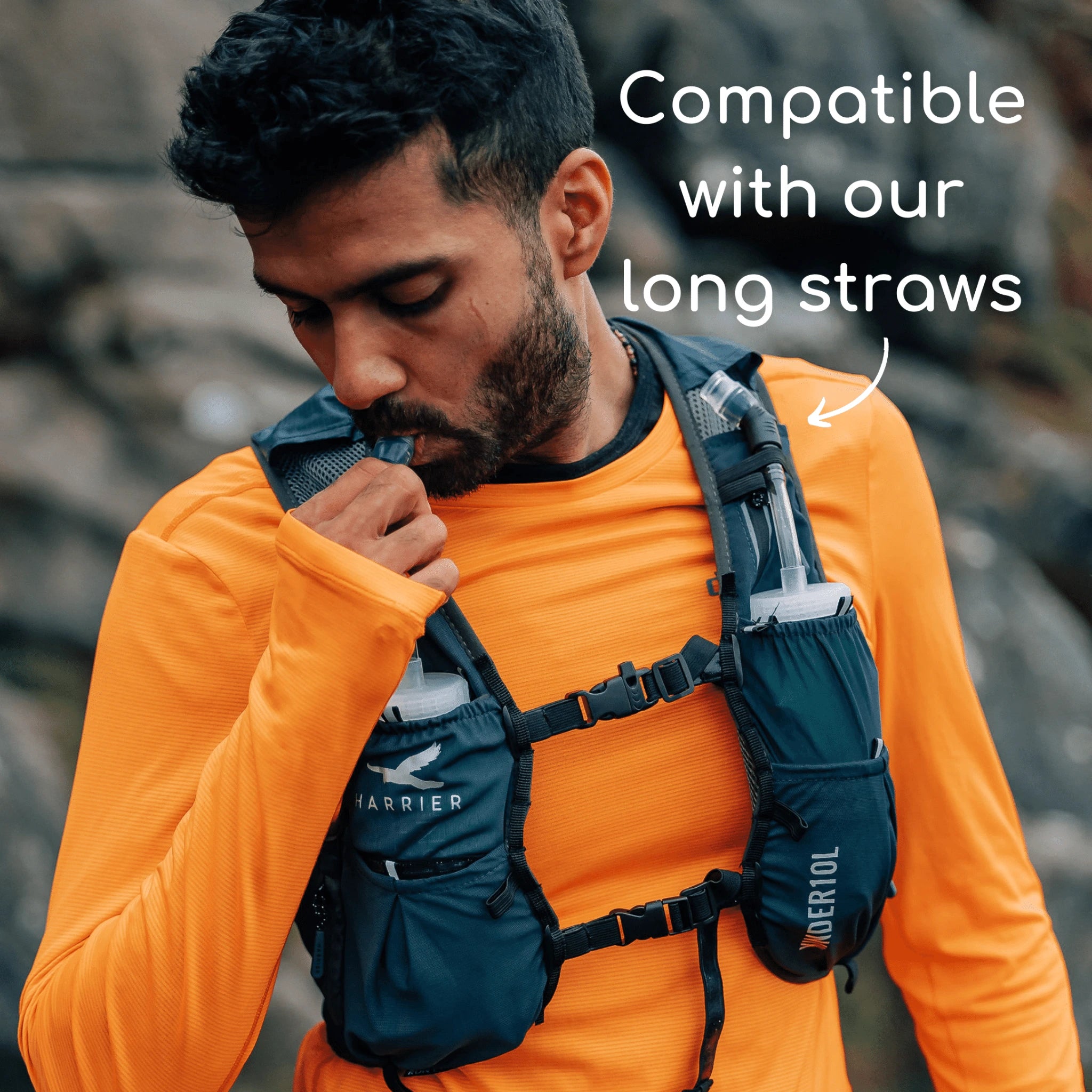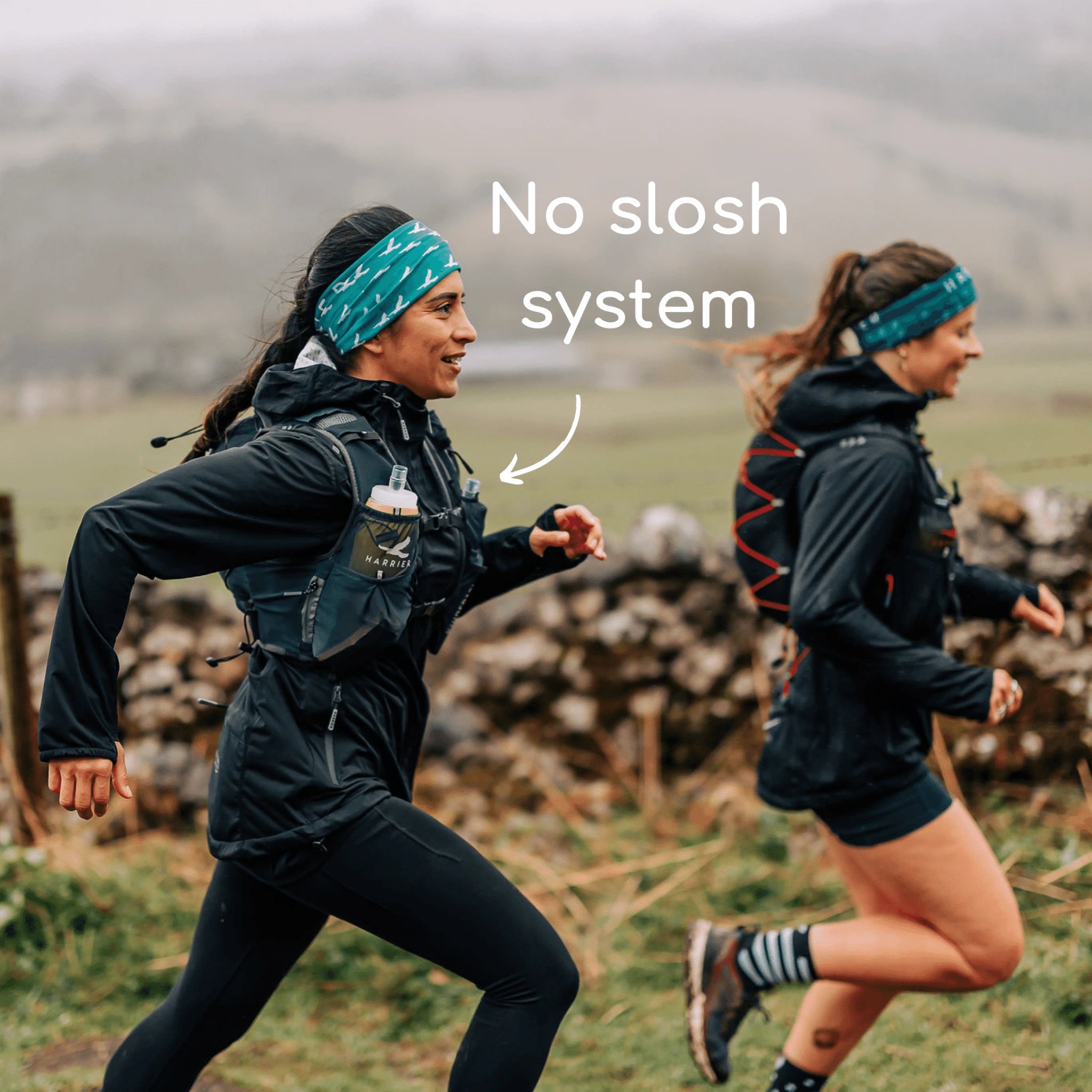 ---