How To Stay Hydrated On The Trails
Hydration can be confusing for runners at the best of times, let alone during summer or training for ultras! Here are some essentials we never leave home without along with helpful tips on how to use them.
Hydration Essentials
Click on the images or text below to learn more about each product
Your Hydration Strategy - Important Points To Consider:
REFILLS: What is your hydration strategy? Where can you refill? Do the race rules state you have to have a certain capacity to carry water? 
CUPLESS EVENTS: If you need to carry a cup, can it be a collapsible Soft Cup?
WATER SOURCE: Is your source of water safe to drink? Consider whether you should use a filter system or sterilising tabs.
ELECTROLYTES & ENERGY DRINKS: Water vs Electrolyte vs Energy Drink – you need to think about this in the context of your fuelling strategy for the day. A lot of this comes down to personal preference but generally speaking, more accessible carbs for your body makes a more enjoyable (and faster!) run. Adding a carbohydrate rich drink powder to your water can be a great way of getting this. There are also drink powders that contain complex carbohydrates and/or some fats/proteins if you prefer these methods of fuelling. (We love Mountain Fuel Xtreme Energy Fuel!)
If you are planning to refill your bottles through the run consider taking extra tabs/energy drink powder to add during the run.
WEATHER: When working out how much water you need don't forget to think about what the weather is going to be like. A warm day in the summer has very different hydration needs from a cold day in the winter.
Hydration Range Cleaning Tips
Sterilise your water bottles after use. You can use baby steriliser.
Think about the

Hydration Cleaning Kit

for straws. Straws require specific cleaning.
You can keep the lids and bottles in the freezer to avoid bacterial growth.
After washing make sure that you dry the bottles fully.  
Great for a versatile approach to hydration. Choose 1, 2, 3 or even 4 soft bottles to manage the amount of water you need to carry.
To use, fill with warm water over night and rinse several times to remove any residual new product taste
To drink on the go, no need to remove the lid, lightly bite the valve and suck.
With soft bottles make sure you drink from the bottles evenly so that the balance of your race vest stays the same.
The grippy lids and wide necks will allow for quick refills as you need.
To keep your bottles clean, rinse out and air dry thoroughly after each use. As a tip, you can also store lids in the freezer to prevent bacteria build up. 
See our Soft Bottle video for more great hydration tips!
Key Product Information
Weigh just 38g
Dimensions: 21(H)cm x 6 x 4cm, Material 100% BPA-free high quality, food grade TPU.
Think about whether you want one or two of these and how they sit in your race vest. Only practice will tell if you need them.
To use, pull the black part of the on/off valve to the ON position. It says twist but you actually pull it!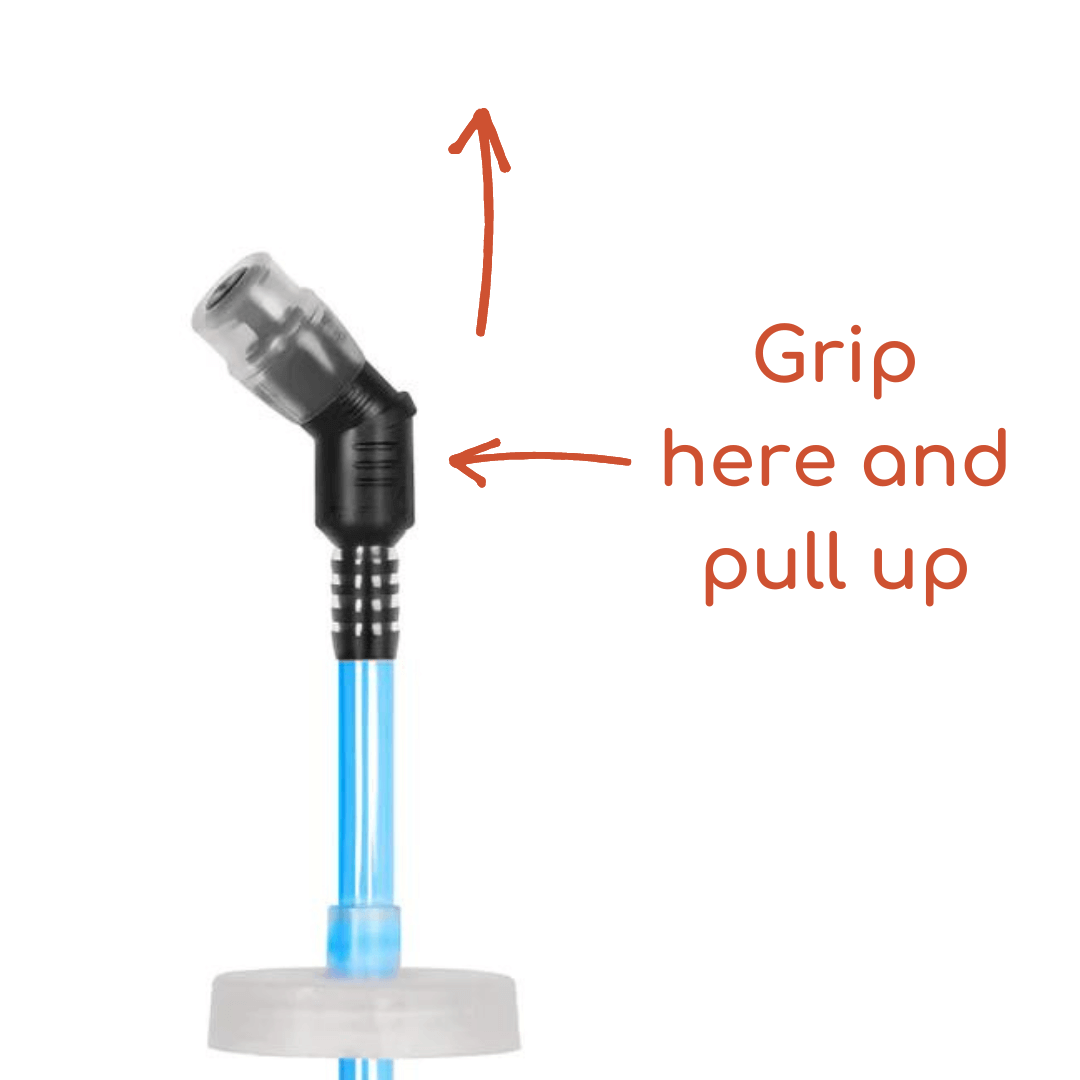 Key Product Information
Straw with a 500ml Harrier Soft Bottle:
Weight: Standard short top – 38g
With long straw – 55g
Bottle length: Standard short top - 21cm
With long straw - 29cm
Base width: 6cm x 4cm
Material: 100% BPA-free high quality, food grade TPU
If you are choosing to use a water bladder, make sure it is done up properly after every time you refill it.
If it is really cold be aware that the tube can freeze!
To stop annoying sloshing fill the bladder and screw on the top. Then hold up the bag so the air bubble floats to where the tube attaches to the bag. Suck the air through the tube then lock off the valve. A vacuum is created and no more sloshing!
Try one of our

Hydration Cleaning Kits

to keep your bladder cleaner for longer
Thread your bladder in a U shape in your Harrier race vest. Place the bladder in the back of your pack then thread the tube over the shoulder, through the two elastic loops on one side, then up through the two on the other side. Take a look at this video on how to do it:
Key Product Information
2 L Capacity: 40 x 17cms, Weight 159g
1.5L Capacity: 37 x 14cms, Weight 145g