When should you carry a mini first aid kit?
Throw this small piece of kit in your race vest and forget it's there until you may need it! Often a mandatory kit item, we would recommend always keeping this item with you even on shorter runs and when the weather isn't too cold for your safety and peace of mind.
How is this first aid kit specifically for on the trails?
The items included have been especially chosen for helping with basic injuries and accidents that can occur on the trails.

The outer case is water resistant and tear resistant to keep all your items protected. The inner zip lock bag is water proof keeping all sterile items clean and dry for when you need them.

There is a great range of plasters, blister plasters, bandages and wipes to help you deal with most common, basic slips, trips or falls until you can get further medical treatment.
What's included?
1 x Mini LED torch
1 x Lightweight cover case
1 x Sealed waterproof bag
4 x Adhesive plasters (different sizes)
4 x Blister plasters for feet
2 x Cleansing wipes
1 x Small adhesive tape
1 x Sterile dressing / gauze pad
1 x triangle bandage
6 x Safety Pins
1 x Elasticated Cohesive Bandage (6cm x 4m)
How big is it?
Packed size - 8cm x 10cm x 4cm
How much does it weigh?
 Just 80g
What is it made from?
The outer case is made from DWR treated, ripstop polyester.  The case is also water and puncture resistant, keeping your first aid items protected.
Waterproof, plastic zip lock waterproof inner bag
Any other great tips for safety on the trails?
Yes we have some great tips and advice on our Trail Safety page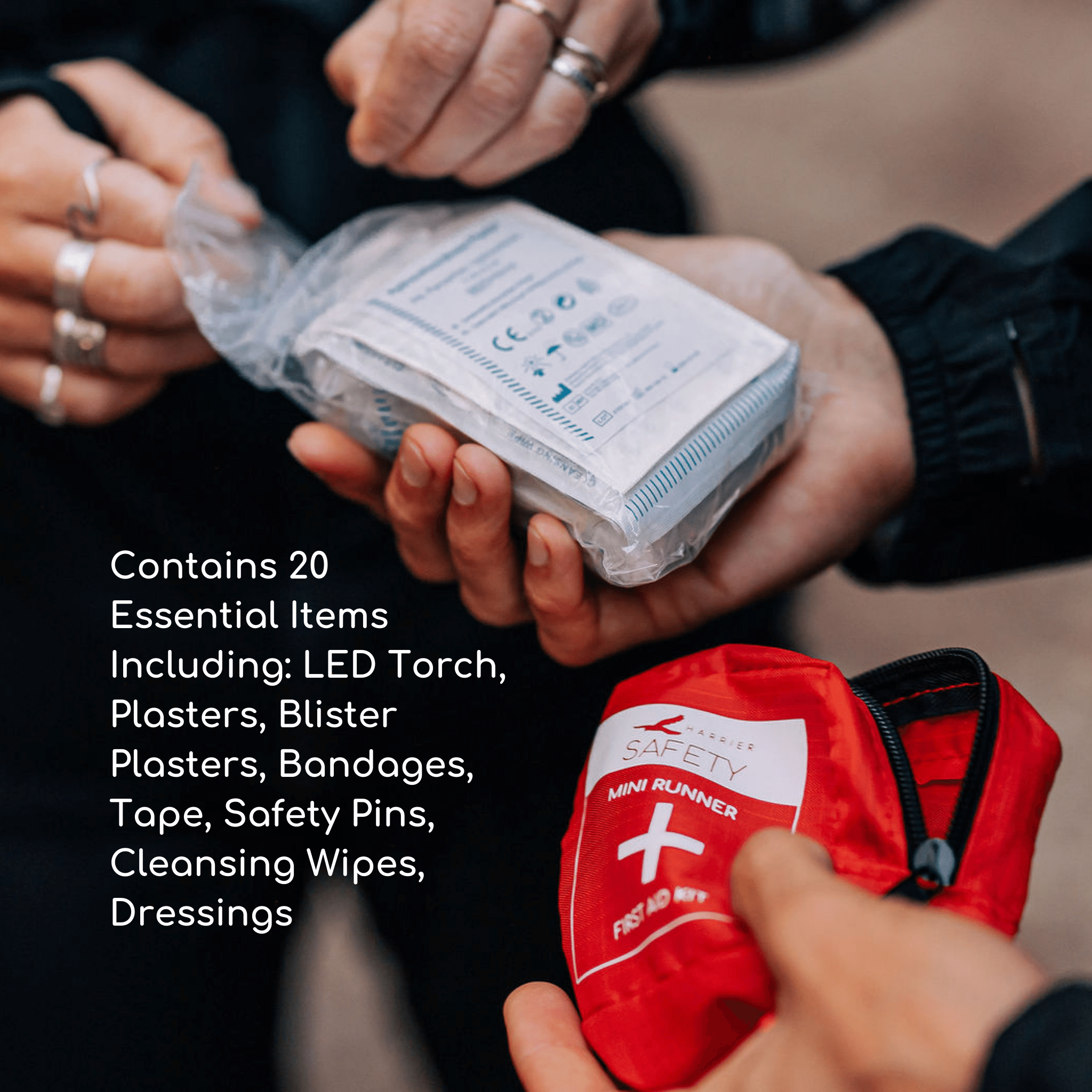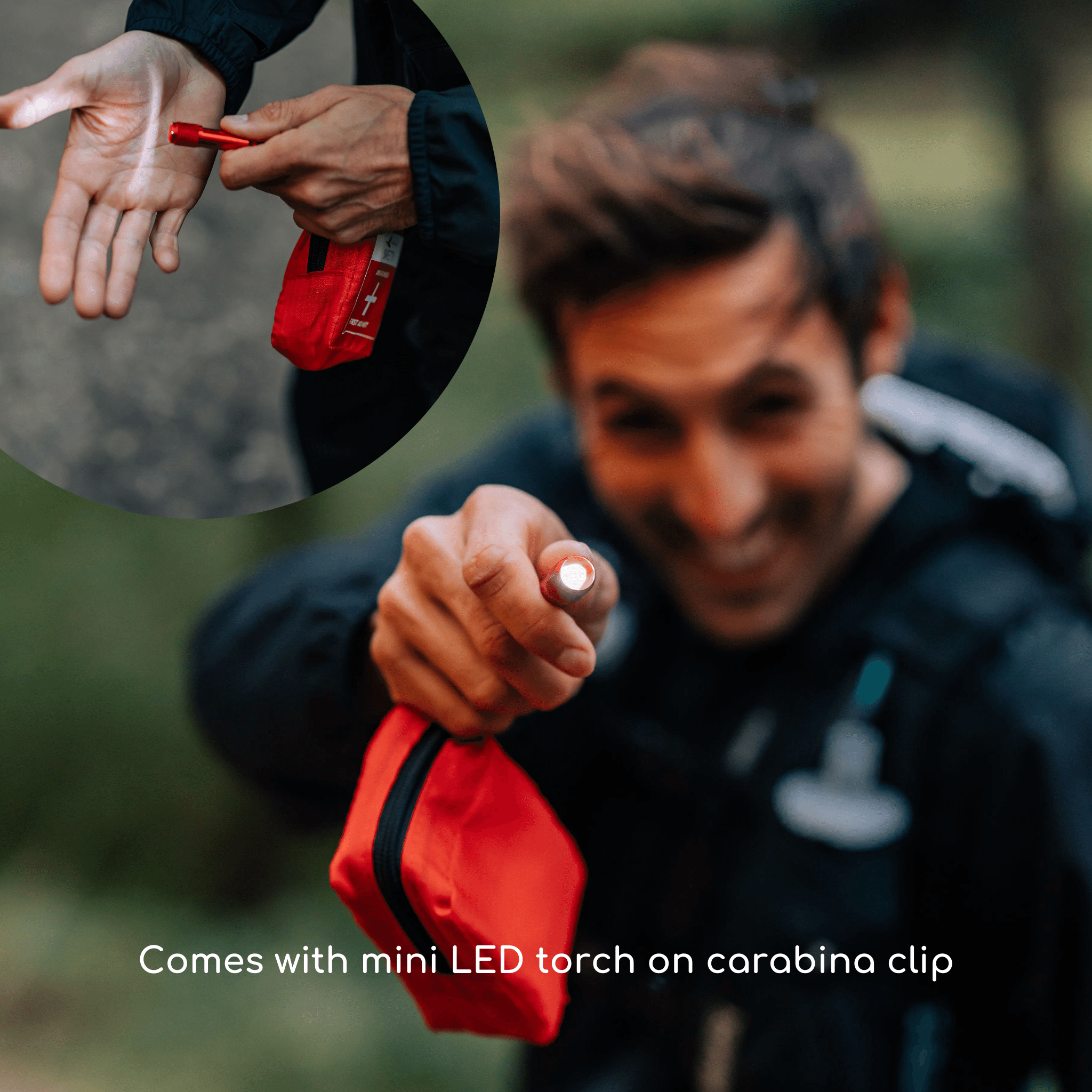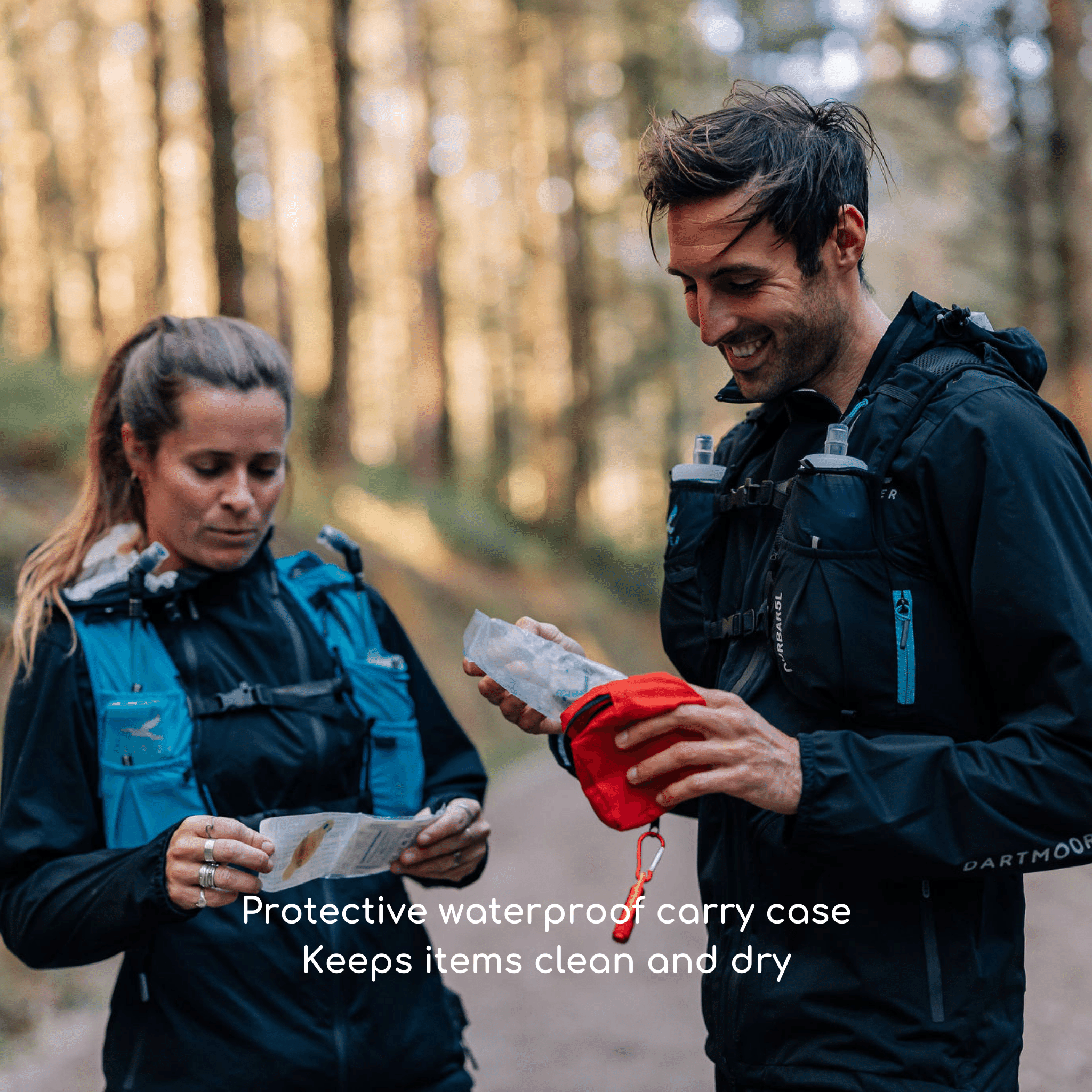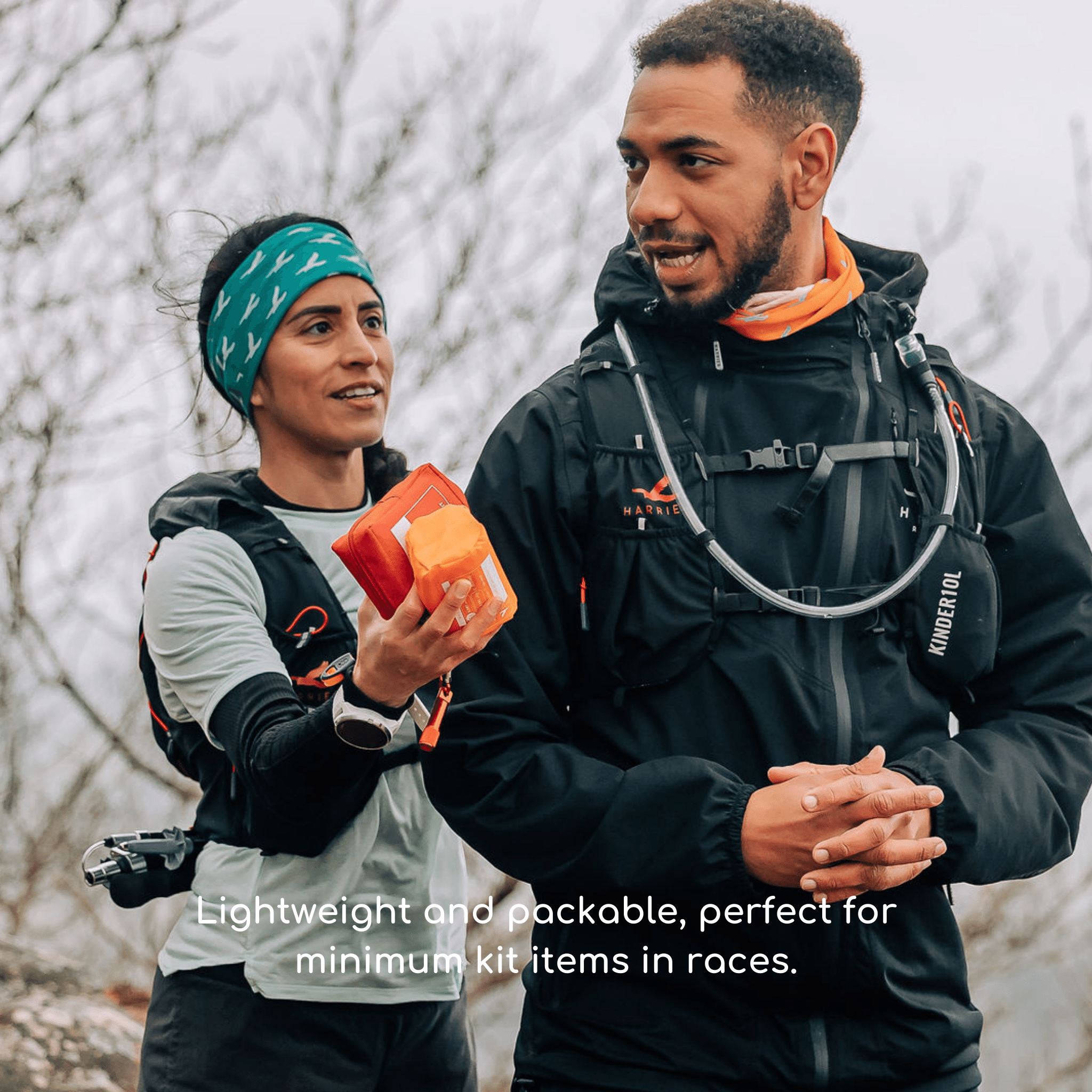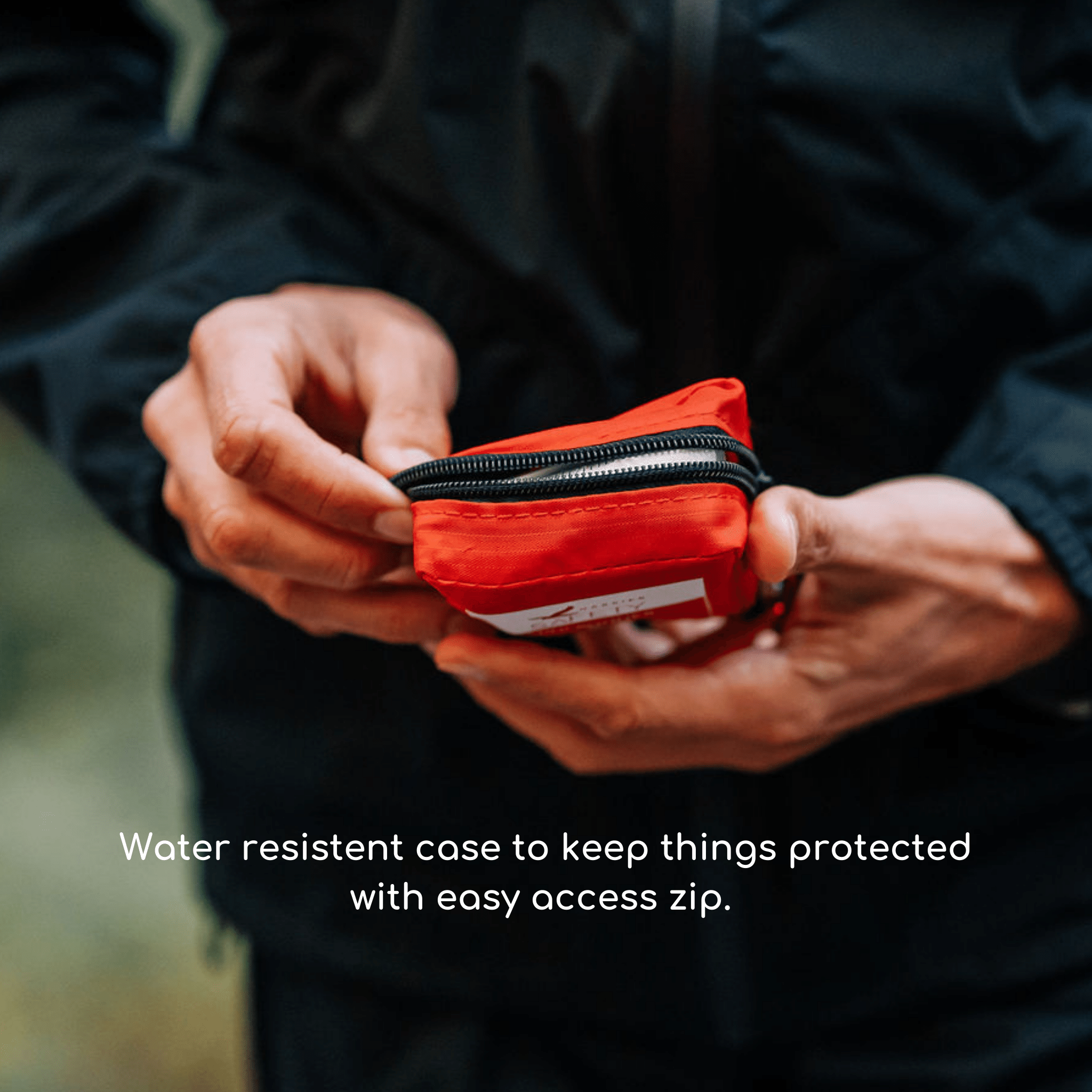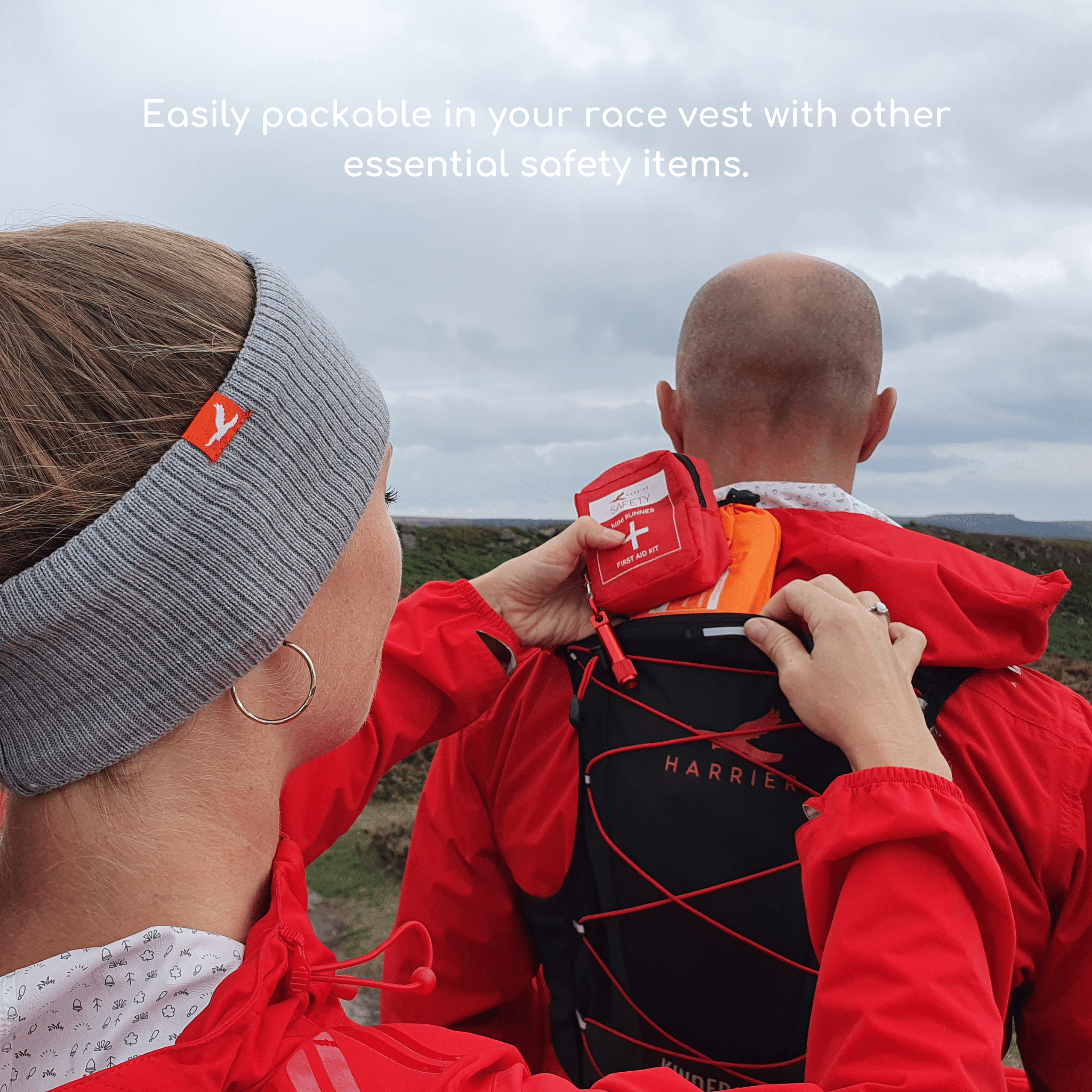 ---