Why are carbon poles good for trail running?
Our Helvellyn poles are ideal as an introduction pole if you haven't used them before and want to see what all the fuss is about! They are a great budget option compared to fixed length poles which are lighter but higher in price.
An adjustable pole will help you to get a feel for which height is best for you. Also to share them with a spouse or trail buddy if you want to!
If you're still not sure check out our 'Which Poles Are Right For Me?' further down this page.
Why are Harrier poles half the price of other brands?
Our poles have all the same high quality features as the big brands. Including metal flip locks, carbide spikes, fleece lined hand strap,  integrated mud baskets, coated inner wires, strong tension adjuster. Additionally included is a water resistant and protective carry case and durable rubber tip accessories.
We are an independent company who sells direct to customers, so unlike other brands who sell through third parties, we are able to pass savings of up to 50% directly to our customers.
How much do they weigh?
Each pole weighs 220g for regular and 240g for long length.
How small do they pack down?
When folded into Z position they measure just 34cm length for regular and 36cm for long length poles.
What accessories do I get with my poles?
For every set of poles you get - 2 poles with integrated mud baskets, a water resistant and protective carry case and a set of durable rubber tips for tarmac.
Can I use my trail running poles for hiking?
Yes! Fundamentally there is no difference between using Harrier poles for trail running or hiking. And let's face it, on an ultra run there is plenty of hiking! 
Which carbon is Harrier poles made from?

They are made from 100% premium 4K woven carbon. This makes them super strong and durable. The handles are made from comfortable EVA, they don't have ribbed patterns which means they won't rub your hands like other brands.
How do you adjust and set the height?
For detailed info on set up and use check out our Pole Quick Start Guide. We also include a Quick Start Guide leaflet with every set of poles.
Our Catbells poles are adjustable height, in comparison with our Helvellyn PRO poles which are fixed height. The adjustable or fixed height relates to the length of the pole - all of our models are Z fold to pack away.
When you receive your poles, at home stand straight with your poles extended parallel to your legs. Your elbow needs to be slightly bigger then a 90 degree angle. That allows for a good arm swing when in use, also for use on hills. Check out this helpful video Poles For Beginners for more tips from Founder Kate who is a British Nordic Walking Qualified Instructor.
I'm a complete beginner, where do I start with using poles!?
We would recommend investing in a 1:1 or group session with British Nordic Walking. They have local instructors around the country for very reasonable prices for a lesson. Nordic walking provides all the fundamentals or great technique, which you can then apply to your trail running. We also have some great resources on our Pole Quick Start Guide page.
How do you store z-poles? 
There are lots of different ways of storing poles depending on which race vest you use. Harrier race vests have at least one method of holding poles which is along the back of the vest. Some models of Harrier race vests also allow them to be held each side at the front of the vest. Depending on how you pack your vest, and how easy you want them to be able to access them will determine where you carry them.
We would recommend using your poles as much as possible on your training runs if you plan on using them for an event or race. Devise a strategy where you know where you will use them so that they're utilised to their full potential. Don't just carry them - use them.
What's the difference between z-fold, telescopic and Nordic walking poles?
Harrier z-fold poles are very easy to deploy on the go and pack away which is why all of our poles are this design. Telescopic poles cannot be packed away to such a short length. nordic walking poles cannot be packed down and are set in the extended position, a bit like a ski pole.
Is a loop or a glove strap best on trail running poles?
Harrier poles all have a fleece lined, loop hand strap. This is a very simple model and easy for you to release your hand from the pole whenever needed. The fleece lining makes them extremely comfortable and fully adjustable. They're great for beginners and seasoned pros alike as a simple and streamlined design with no complicated glove mechanism.
Any other great tips for my trail running?
Yes! We have a fantastic free downloadable resource - How to Run an Ultra. 
Whether you're upping your distance, or training for a more technical mountain challenge, we've put together all the tips, tricks, strategies and tools you need in one handy pack.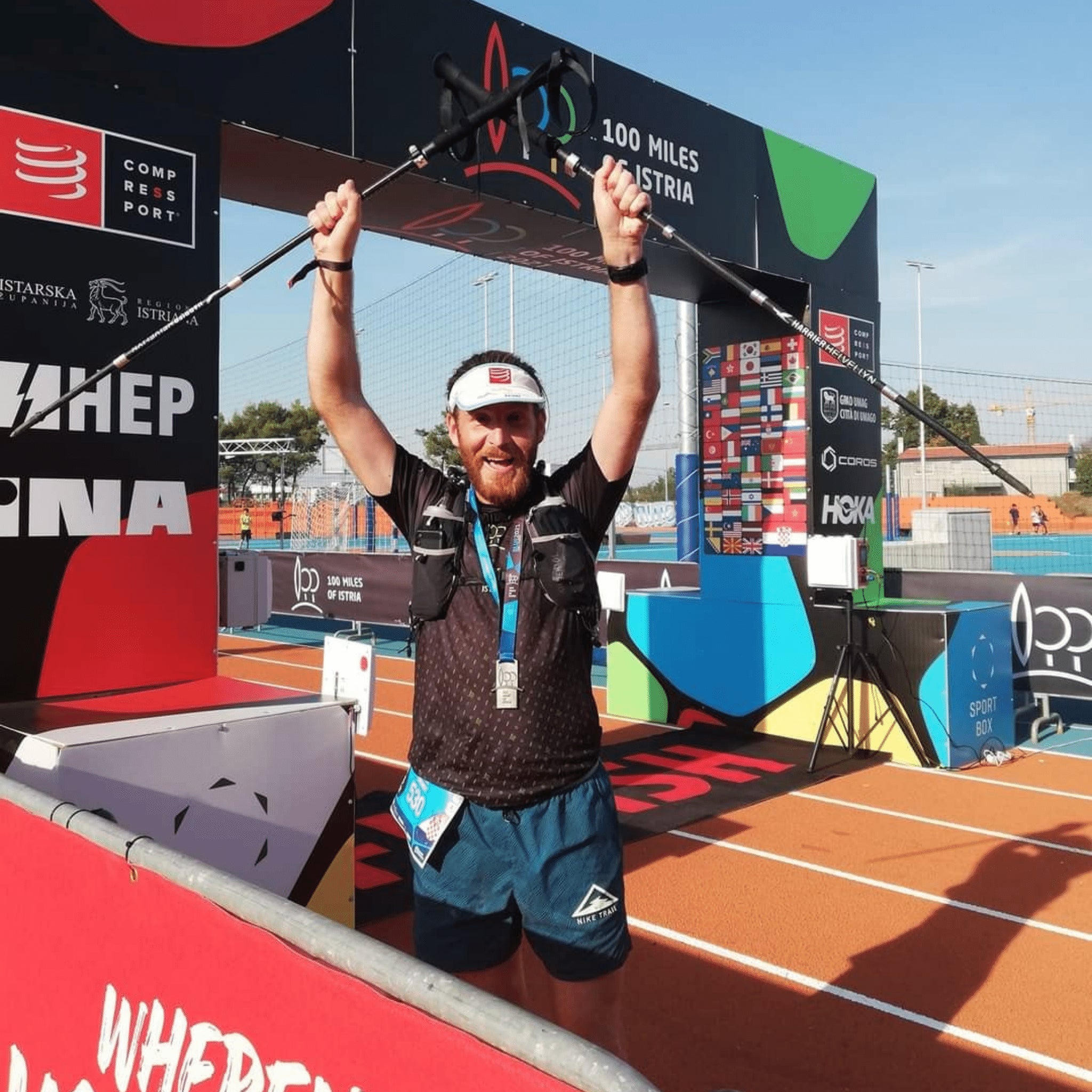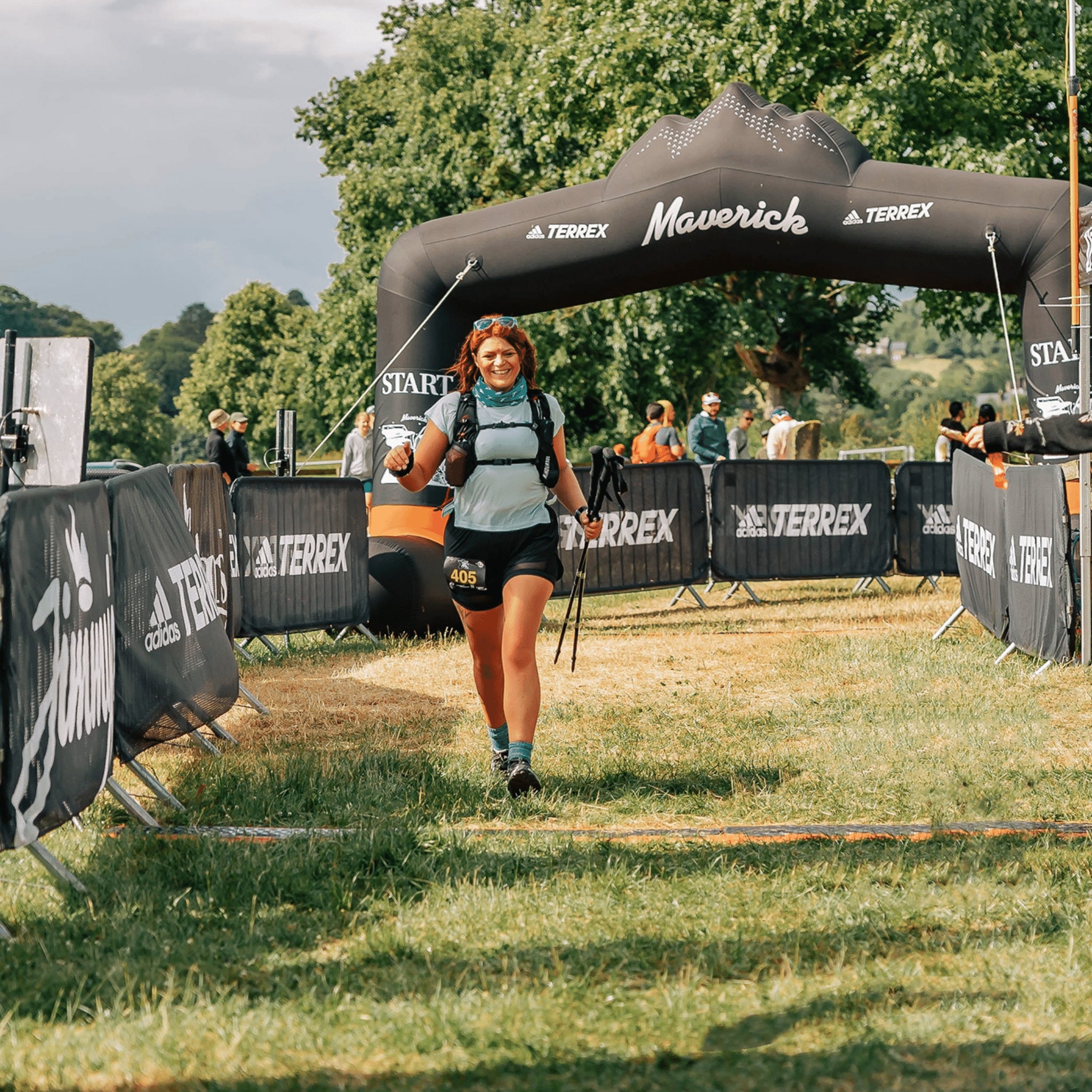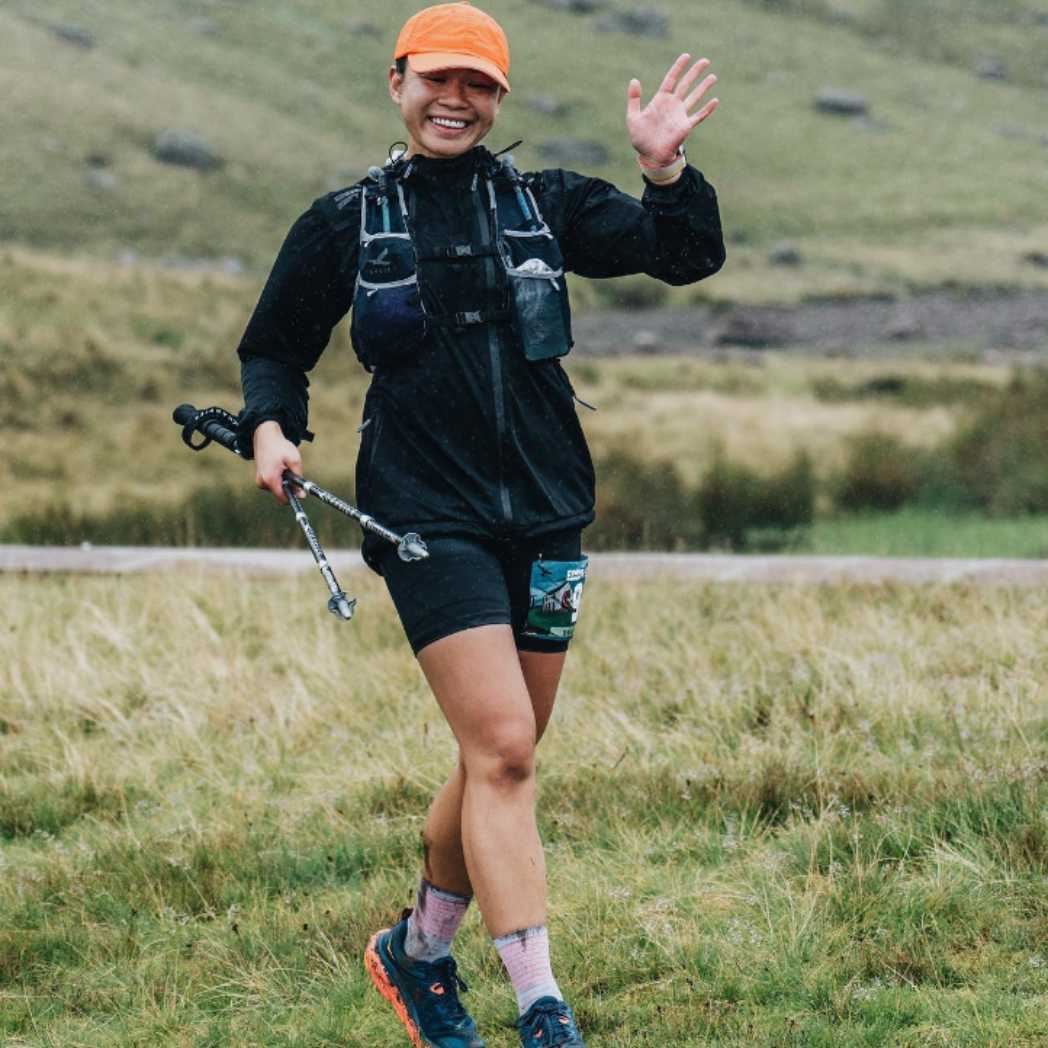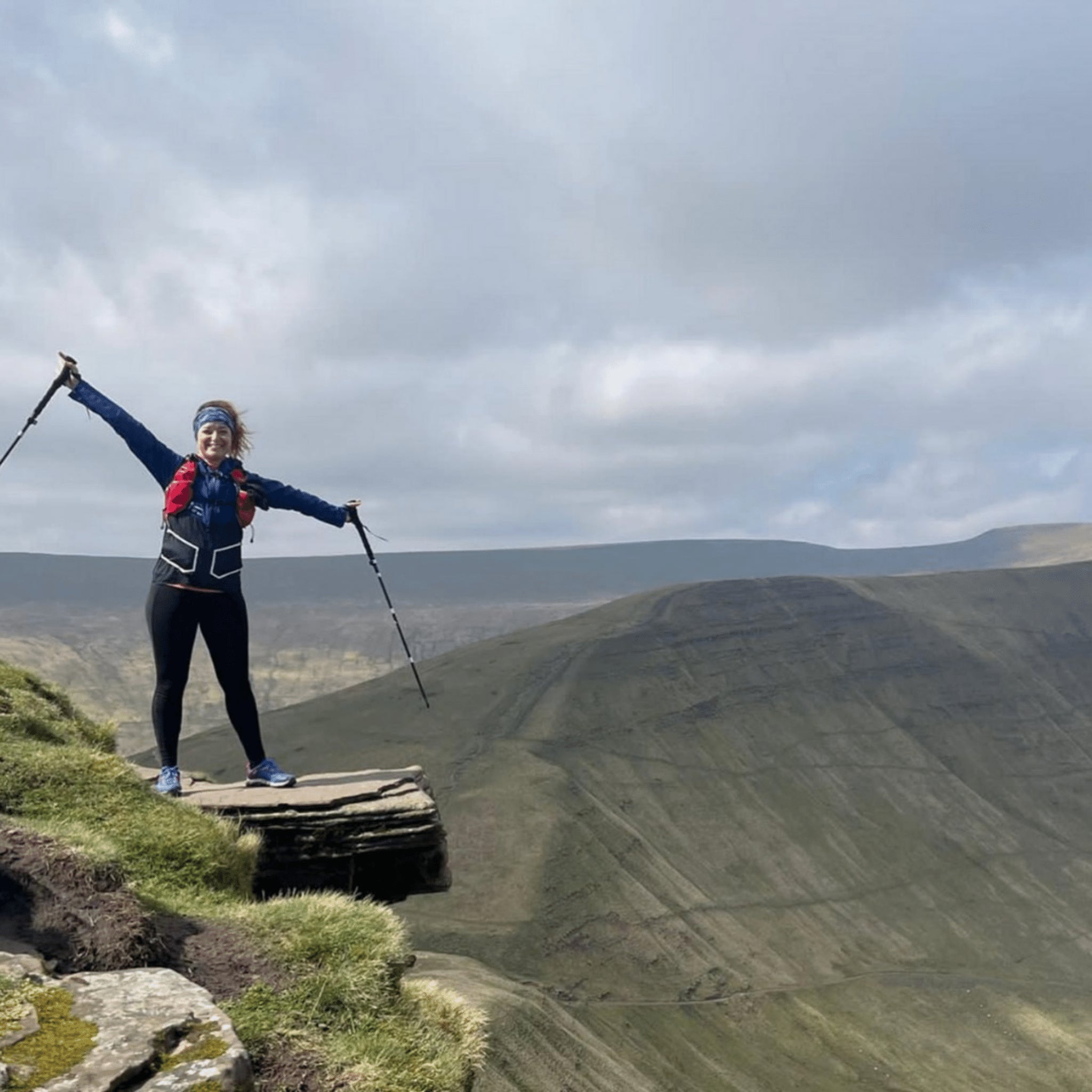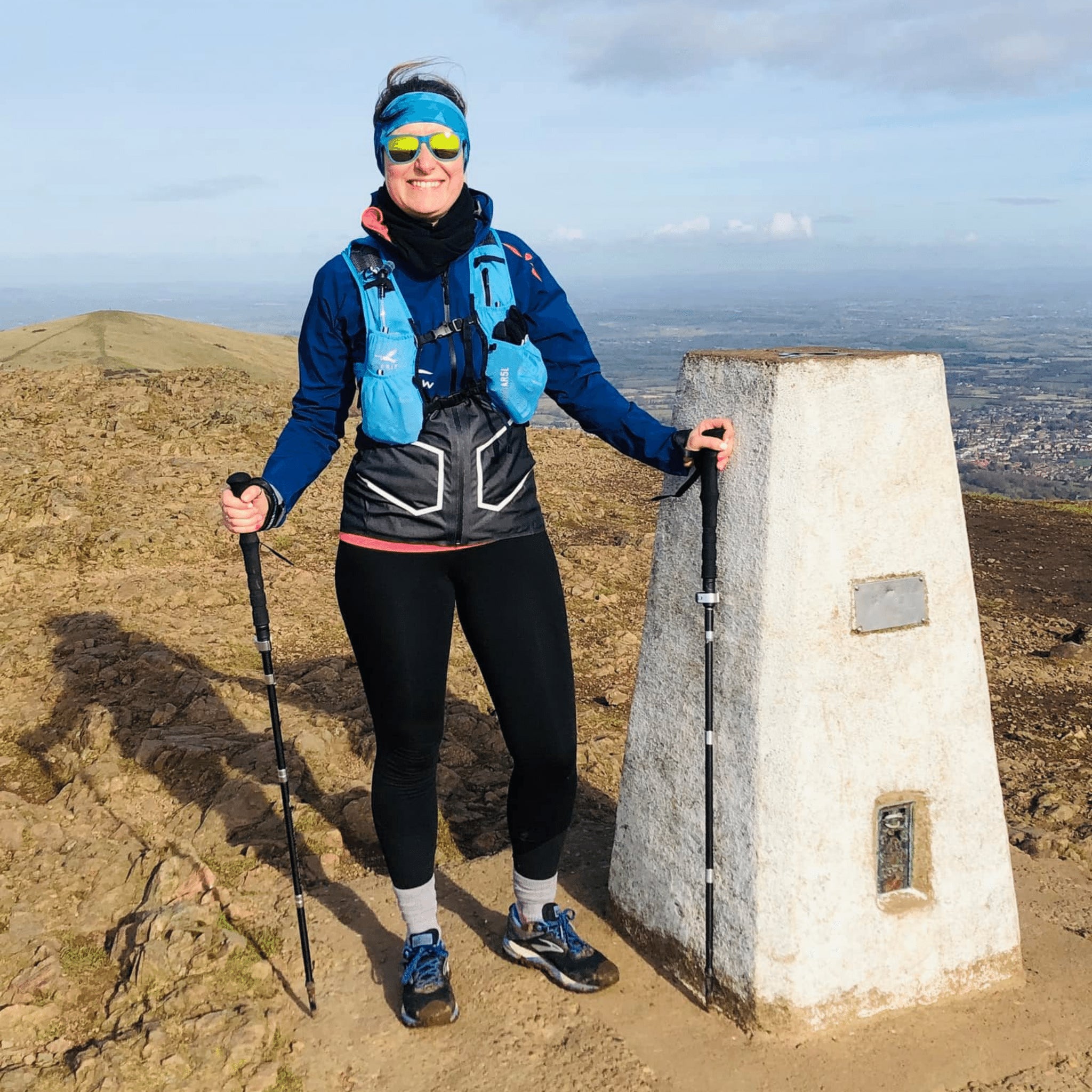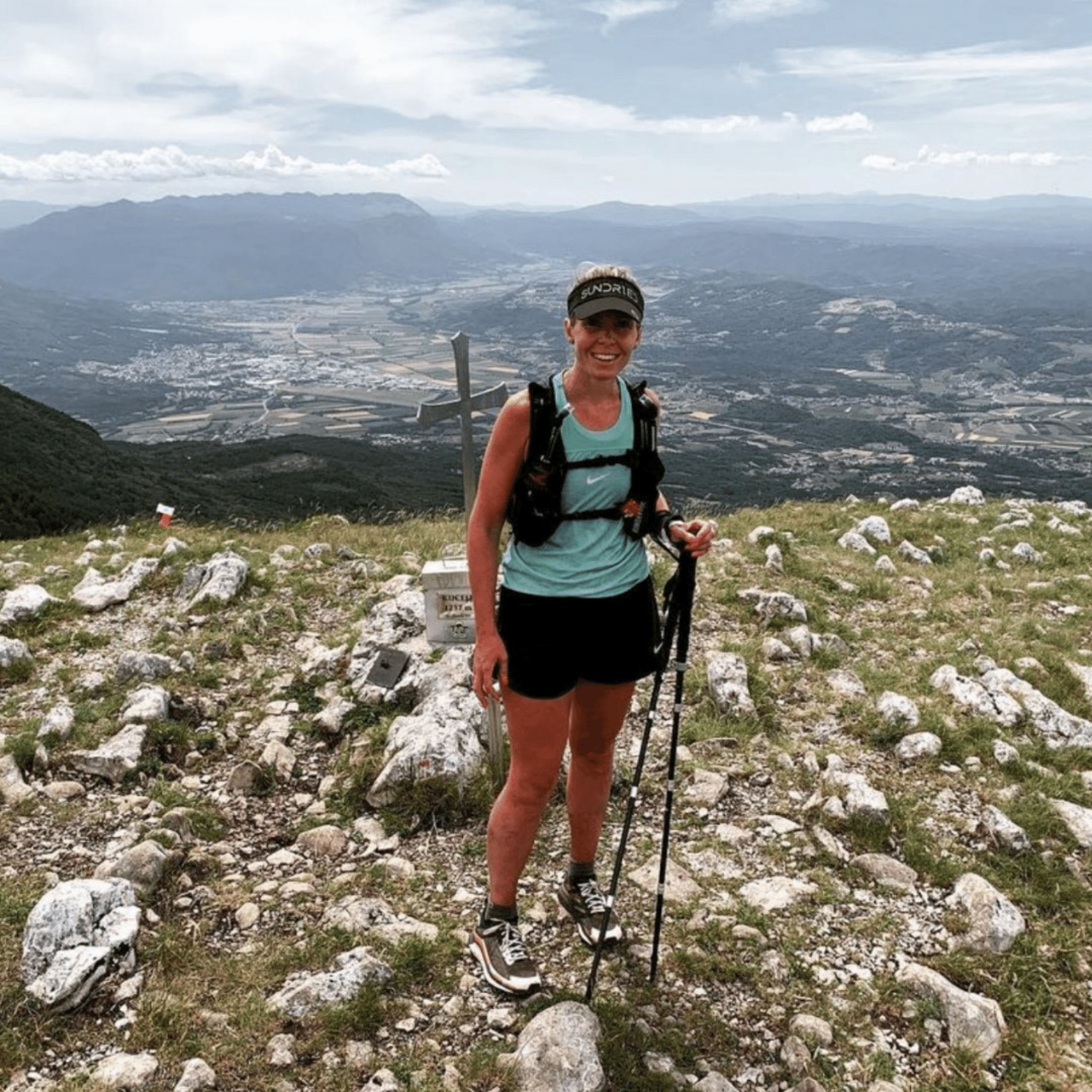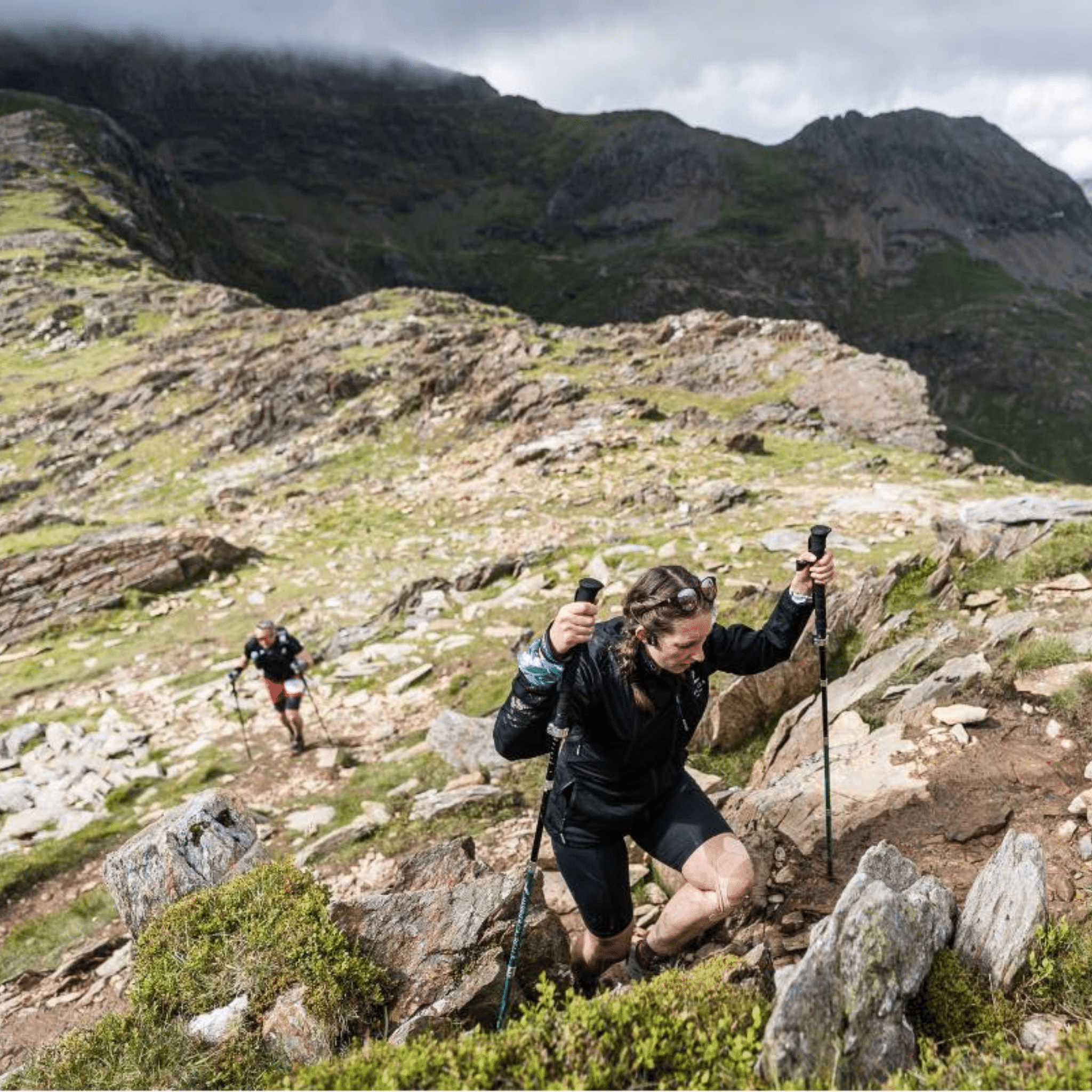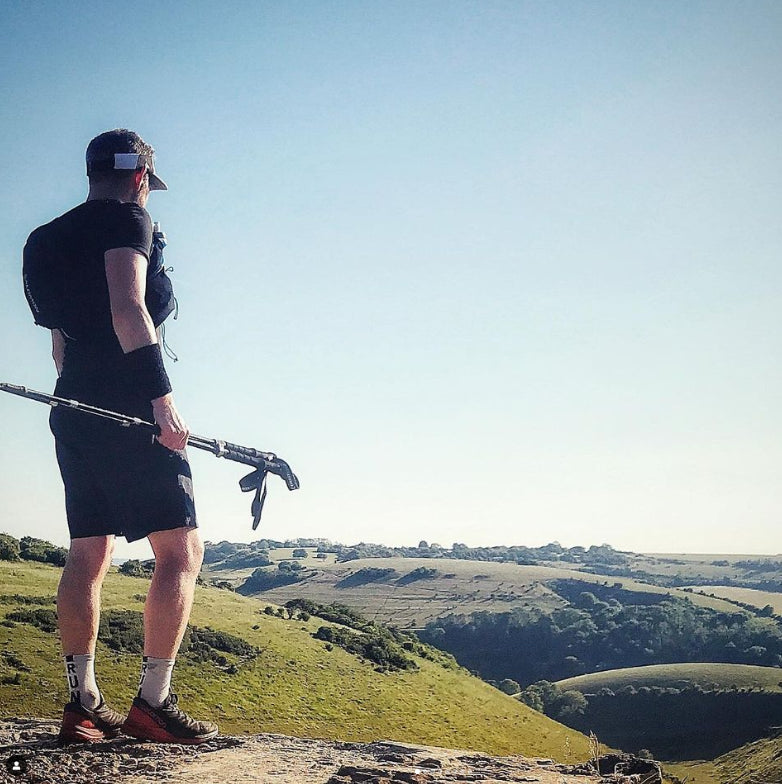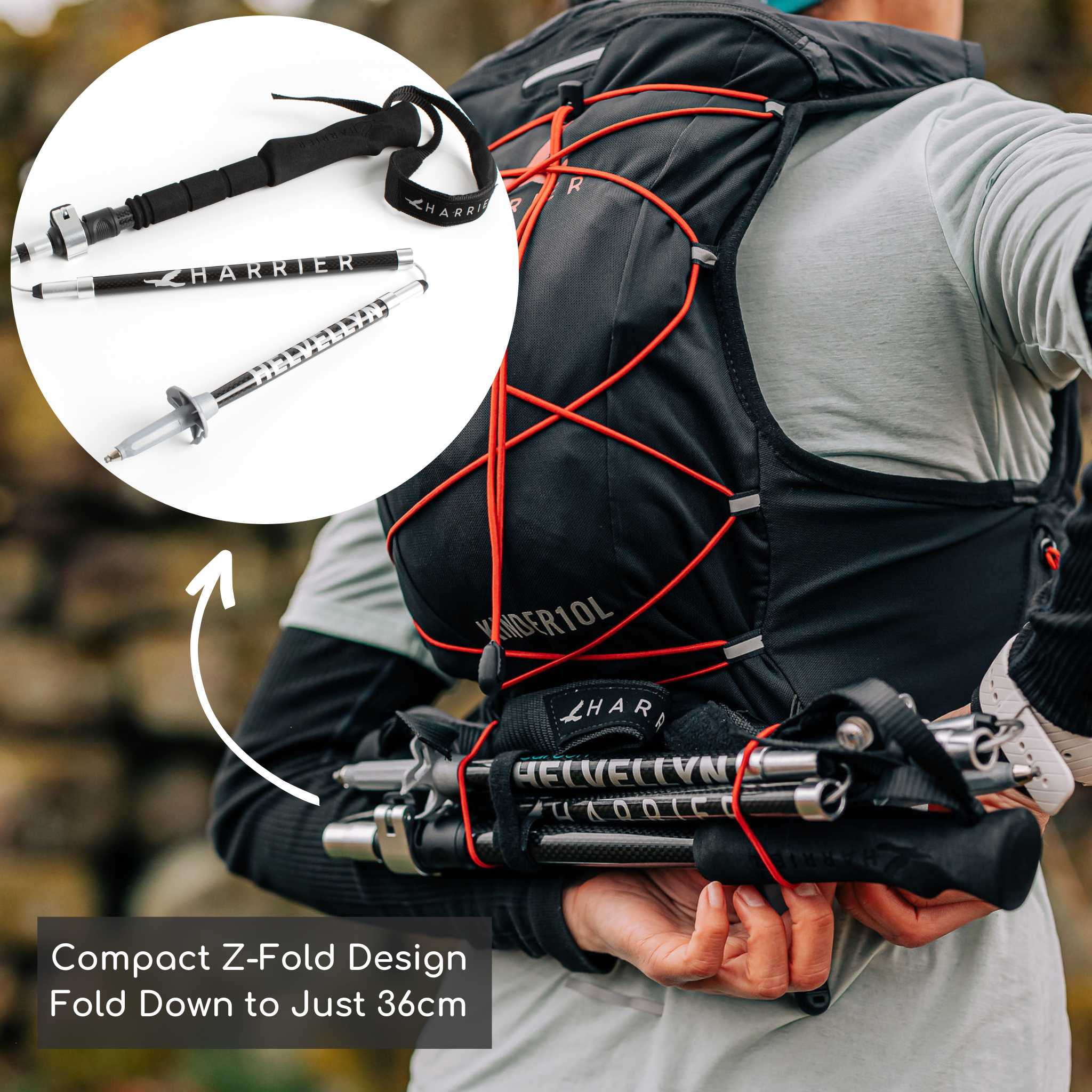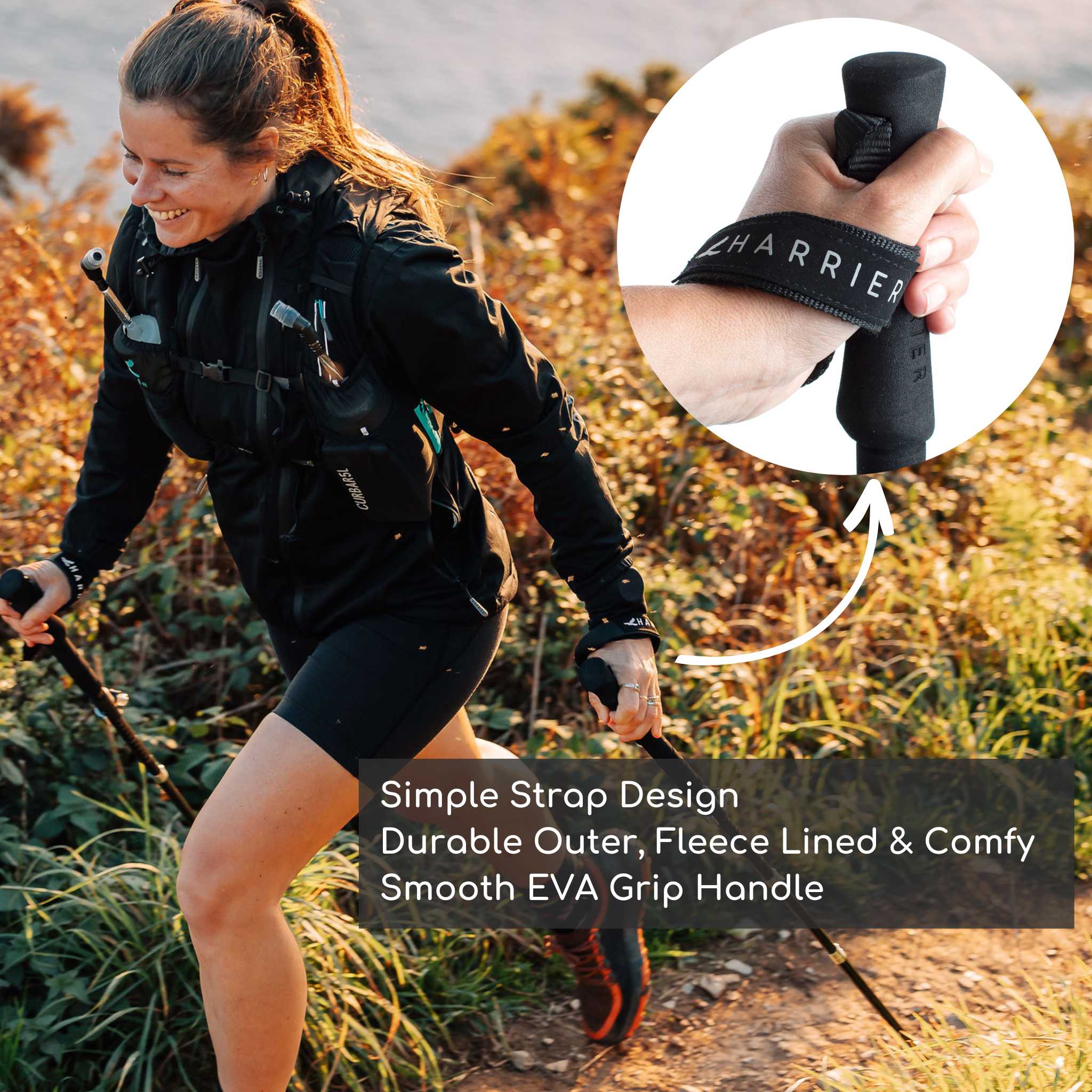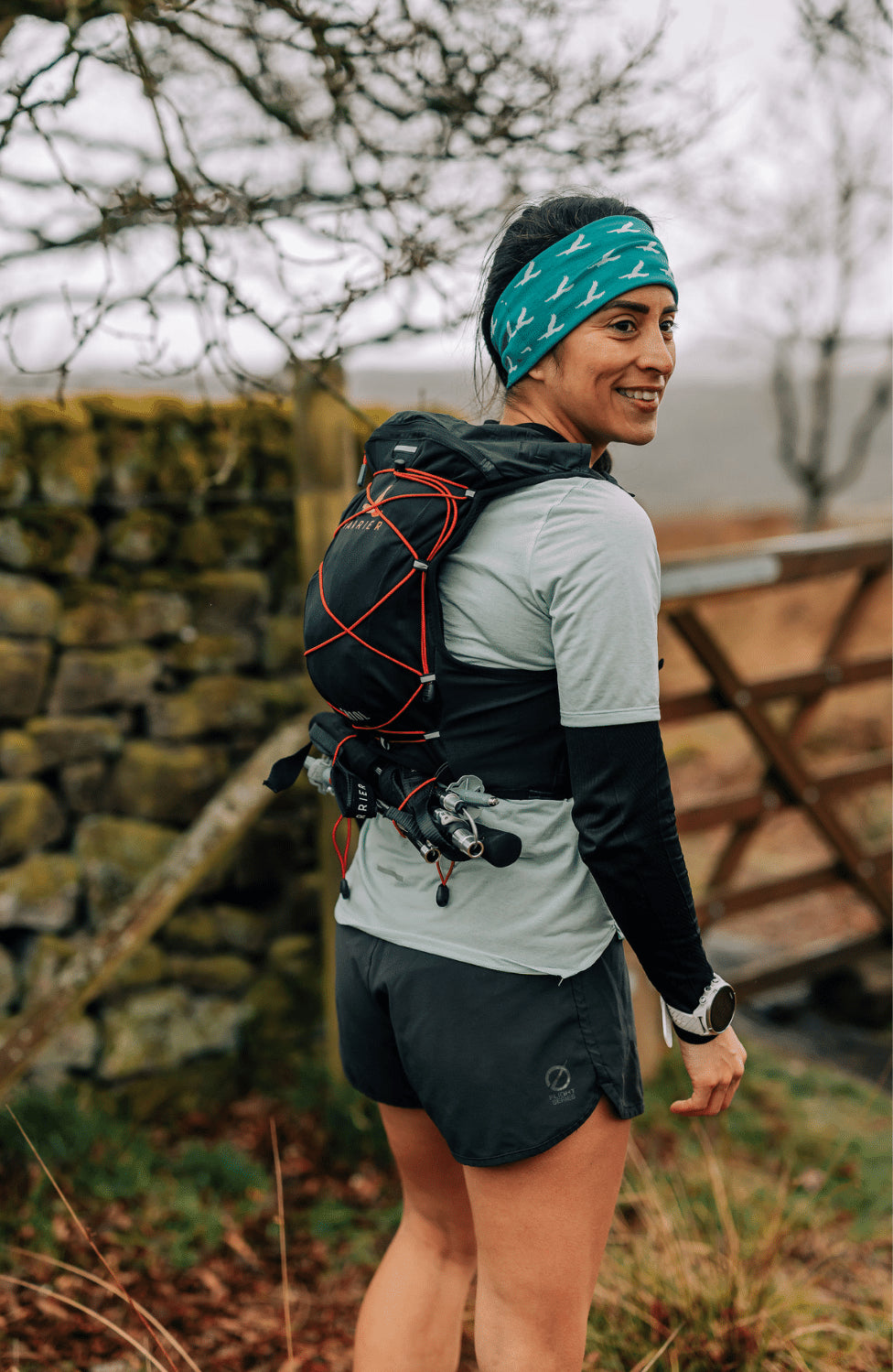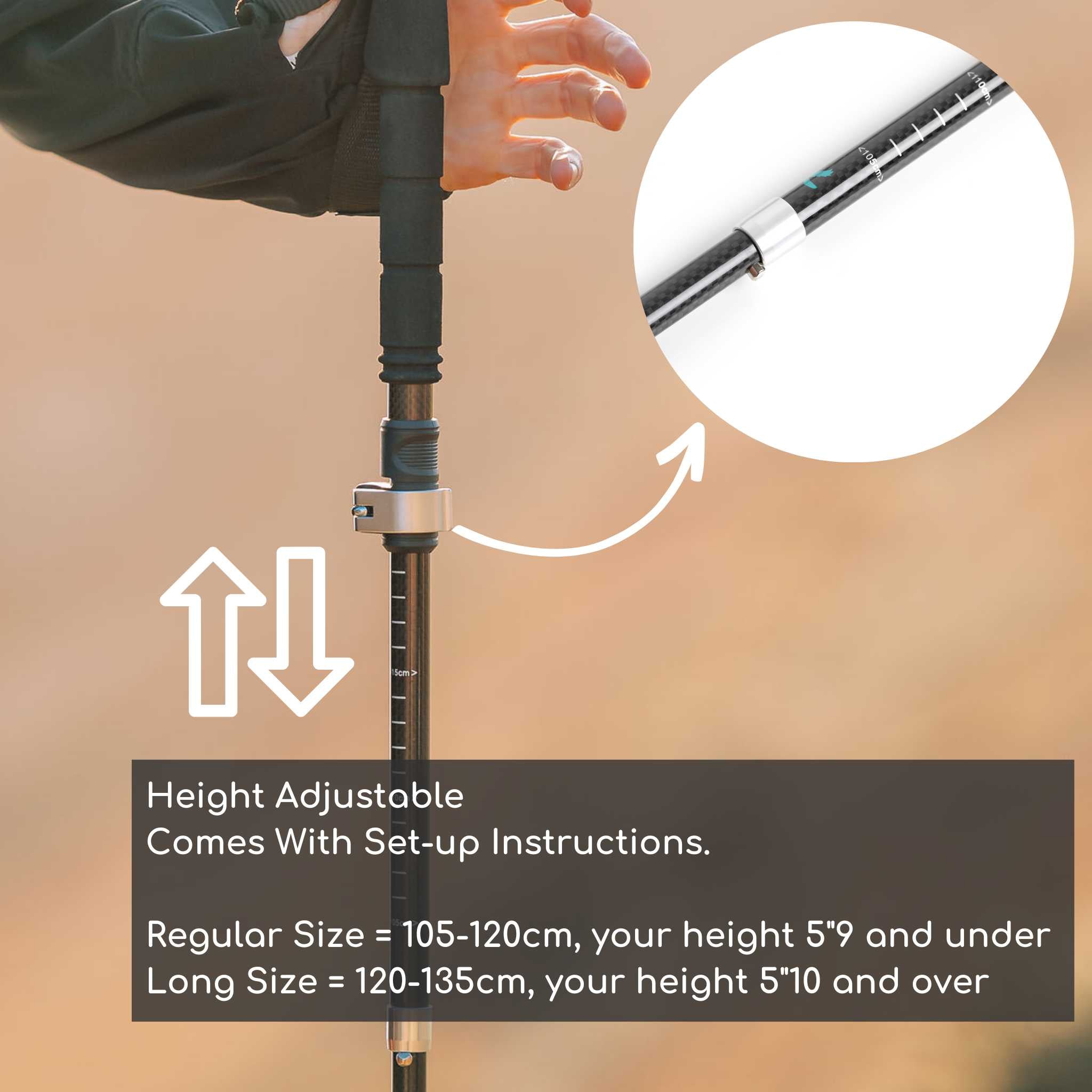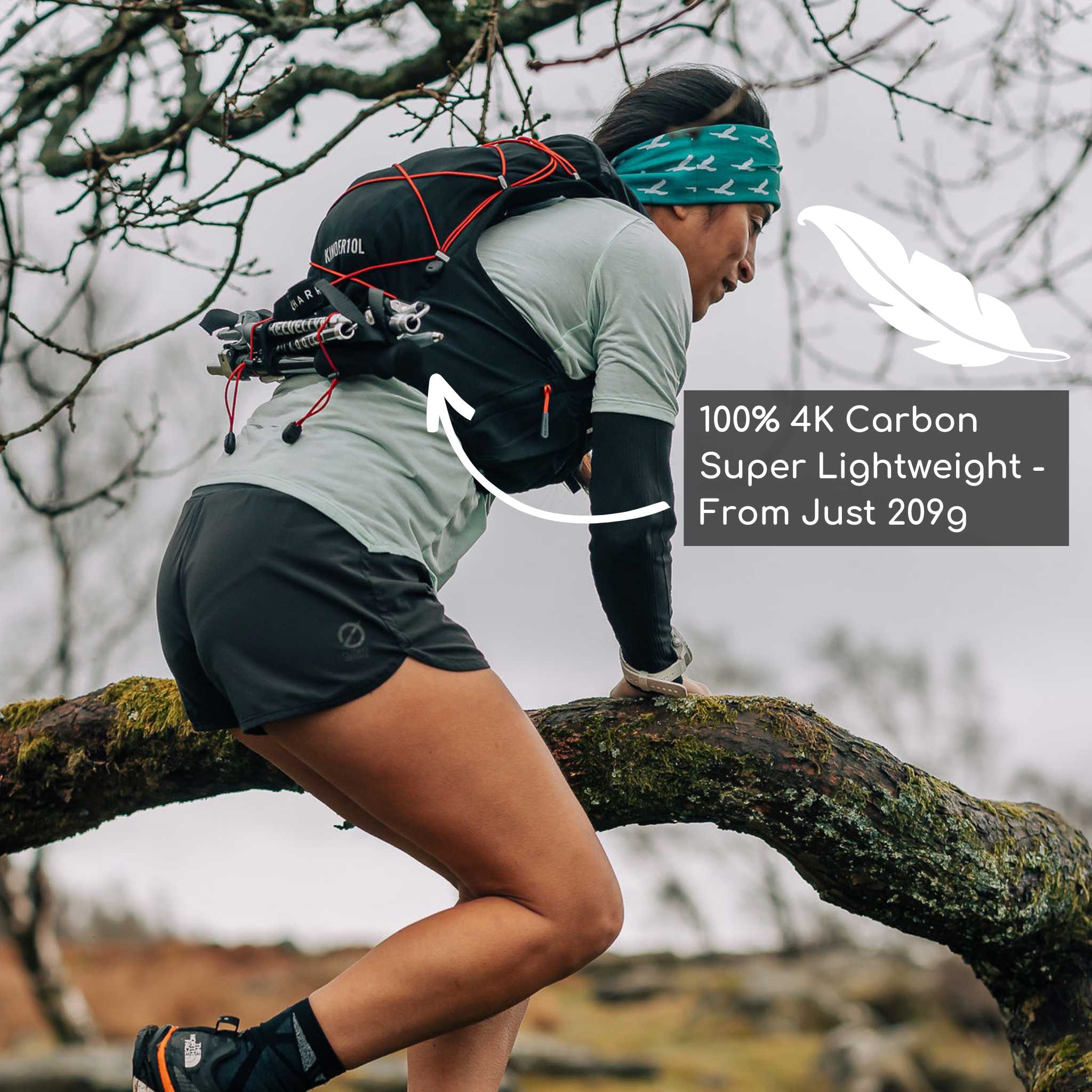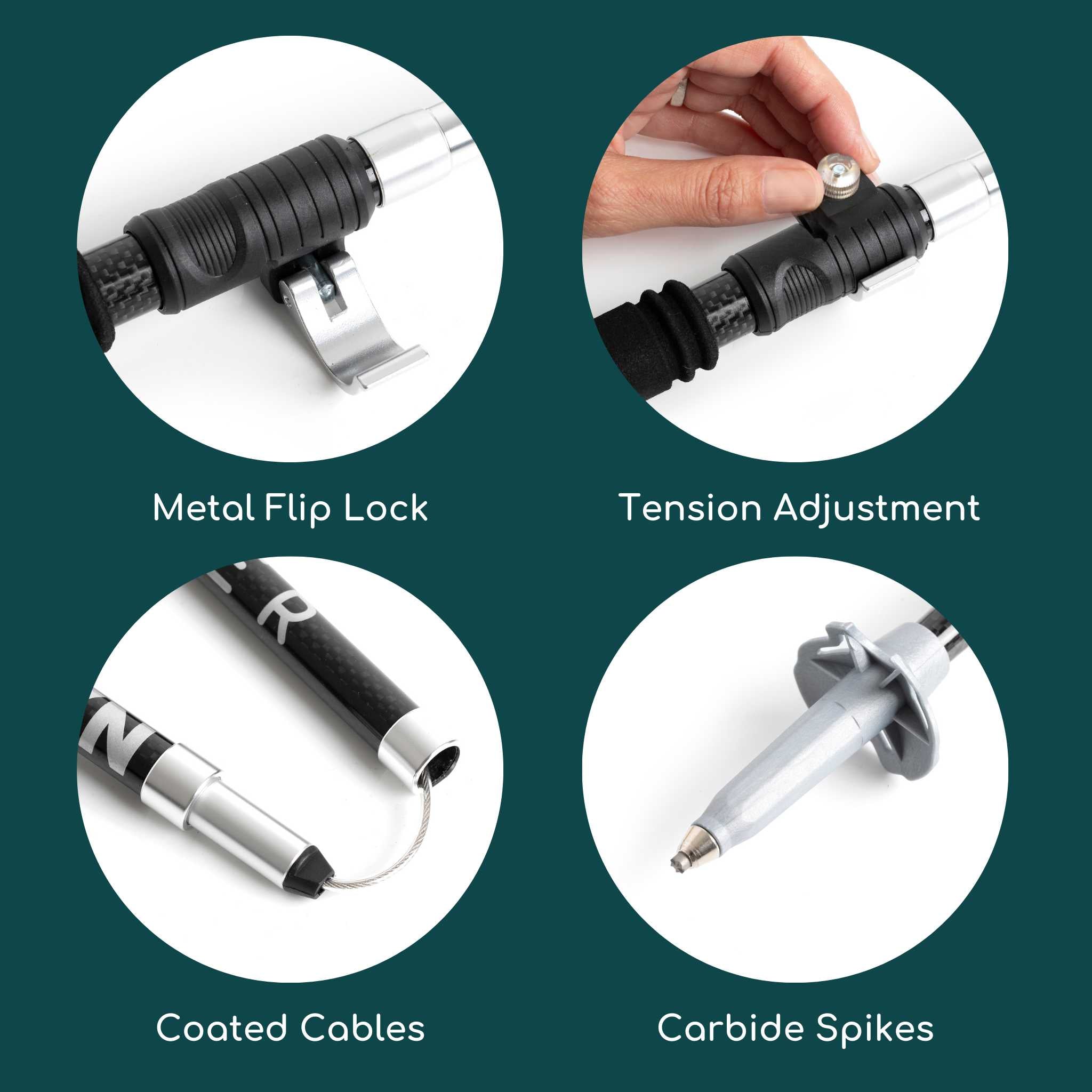 Which Poles Are Right For Me?
At Harrier we have a great range of poles for you to choose from. All of our models are suitable for both trail running and hiking, but you may find one pair in particular best suits your budget, ability or the terrain you will be using them for.
| Model | Helvellyn PRO | Helvellyn | Catbells |
| --- | --- | --- | --- |
| Material | 4K Carbon | 4K Carbon | 7075 Aluminium |
| Design | Fixed Length, Z-Fold | Adjustable Length, Z-Fold | Adjustable Length, Z-Fold |
| Pole Strength | Strong | Strong | Extra Strong |
| Weight | Premium Lightweight, from 170g per pole | Very Lightweight, from 220g per pole | Medium Weight, from 270g per pole |
| Who For? | Have used poles before / know what height is best for me | Beginner friendly | Beginner and budget friendly |
| Price | £89 | £79 | £49 |
| Terrain | Ultras, mixed terrain, gram counting kit | Ultras, hiking, mixed terrain | Starting out with poles to practice, very rough / rocky terrain |
Premium design, fixed length and 100% carbon. The Helvellyn PRO poles are perfect if you want feather light, streamlined poles. Their sleek but comfortable design will help you reach the finish line of any ultra in style.
Shop Now
Classic design, adjustable length, 100% carbon. Our original Helvellyn poles are great if you want a lighter pair but the flexibility to adjust the length of them. Such as if you are just starting out and want to see what works best for you, or you want to be able to adjust them for use on uphills, flats or downhills.
Shop Now
Best for budgets, adjustable length, 100% aluminium. Our Catbells poles are super strong
and perfect for those wanting to try poles but not break the bank. They're also great for particularly rocky terrain or if you are a little 'heavy handed' with your technique!
Shop Now
---